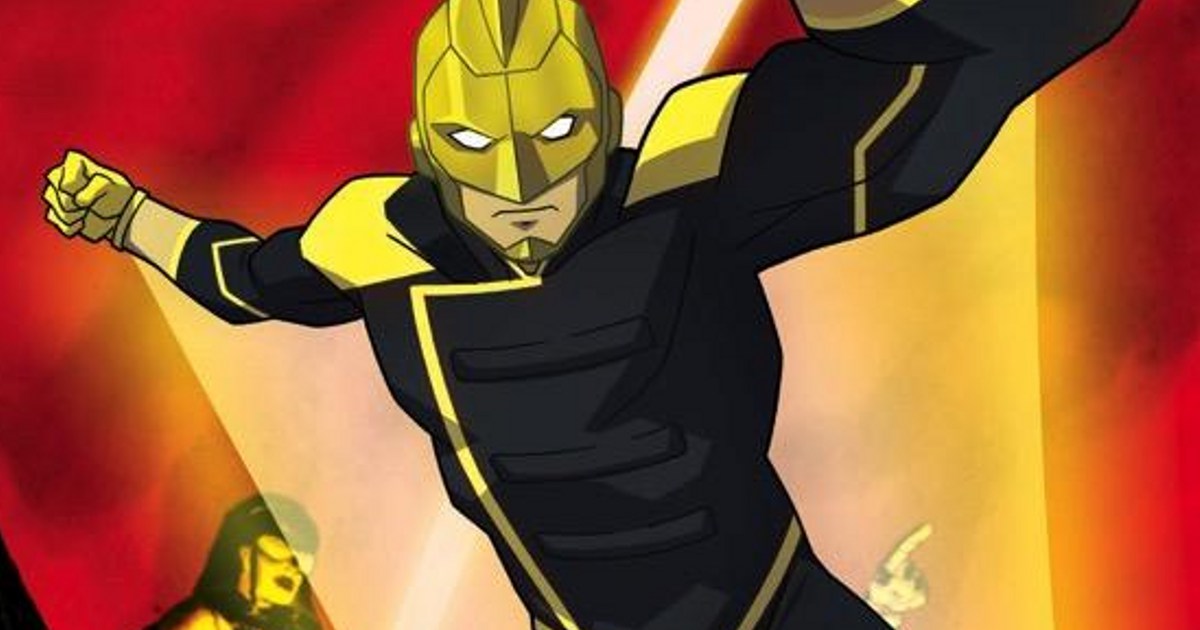 Following Vixen, The CW has announced a second animated DC series for its digital network, CW Seed, with Freedom Fighters: The Ray.
Full details below.
"FREEDOM FIGHTERS: THE RAY" COMING TO CW SEED IN 2017
August 11, 2016 (Beverly Hills, Calif.) – CW Seed, the digital channel of The CW Network, will debut a new animated series in 2017, FREEDOM FIGHTERS: THE RAY, based on the characters from DC and produced by Warner Bros.' digital studio Blue Ribbon Content.
In DC's Multiversity series, writer Grant Morrison updated the Freedom Fighters to better reflect American demographics. Inspired by Morrison's new take on the character, the series FREEDOM FIGHTERS: THE RAY will introduce the first gay Super Hero to lead a show.
Based on the characters from DC, FREEDOM FIGHTERS: THE RAY is from Berlanti Productions in association with Blue Ribbon Content, with executive producers Greg Berlanti ("Supergirl," "The Flash," "Arrow") and Marc Guggenheim ("Arrow," "DC's Legends of Tomorrow").
ABOUT THE RAY:
Raymond "Ray" Terrill was a reporter who discovered a group of government scientists working on a secret project to turn light into a weapon of mass destruction. But before he could report on his findings, the project head exposed Ray to a "genetic light bomb." The bomb failed to kill him and instead gifted Ray with light-based powers. With these abilities, Ray realized he could go beyond reporting on injustice – he could take action to help stop it. Calling himself The Ray, he was recruited by Uncle Sam and the Freedom Fighters to fight violence and oppression wherever it exists.
STATS:
FIRST DC APPEARANCE: Justice League of America #107 (October 1973)
STATUS: Hero
REAL NAME: Raymond "Ray" Terrill
HEIGHT: 6'
WEIGHT: 185
EYES: Brown
HAIR: Black
SPECIAL POWERS/ABILITIES: Light manipulation, energy blasts, flight
Read More

about CW Announces Freedom Fighters: The Ray Digital Animated Series