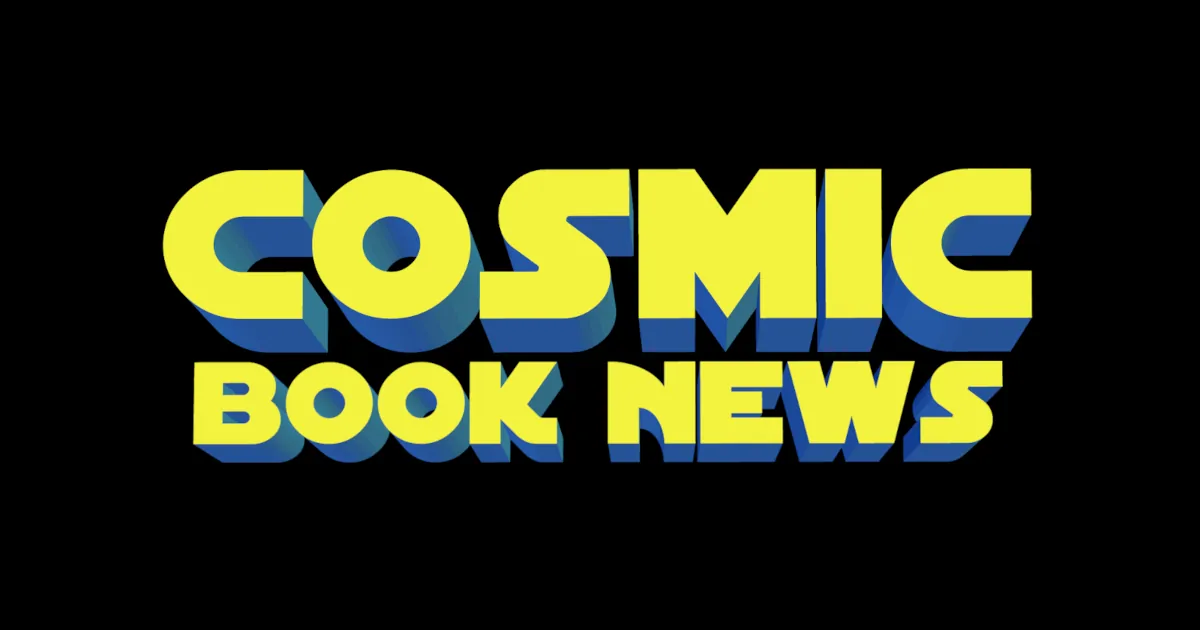 [[wysiwyg_imageupload:8092:]]
Captain Midnightis a well-known hero from the early portion of the 20th Century. Today? Eh, not so much. That is why writer Joshua Williamson and artist Fernando Dagnino will soon be resurrecting the good Captain in his own ongoing book from Dark Horse.
Byron Brewer, Managing Editor of Cosmic Book News, recently cornered the busy Williamson to exclusively get the lowdown on Captain Midnight, his resurrection and what new problems and challenges faces this timeless hero.
Cosmic Book News: Captain Midnight has a long and somewhat convoluted history, having appeared in radio, television and print formats from 1938-1956. How does the character coming to us in his own ongoing from Dark Horse in July differ from previous iterations?
Joshua Williamson: Our version of Captain Midnight is his own man, but we for sure cherry picked from the past to build the future. There were a lot of great things with the past incarnations and I wanted to honor that. Mountains of research were done to get a feel for the character and what had come before.
Now all those other versions were during or around World War Two, while we're bringing him into modern day with a tale that is a healthy mix of action, intrigue, and pulp hero fun. How Captain Midnight arrived in present day is part of a larger mystery that will surprise people.
The world has changed a lot since 1956 and we (editor Jim Gibbons and I) wanted to explore that but in a new light.
CBN: For the uninitiated, tell us about the character's world and what attracts you to tell his stories.
Joshua Williamson: Captain Midnight is really Jim "Red" Albright, a genius inventor who worked from the government pre-World War Two battling sabotage and espionage. Mostly taking his orders from a secret "Mister Jones," he developed his own tech and was way ahead of his time when it came to avionics. He eventually formed a team of the best of the best called the "Secret Squadron" that went after Nazis and spies that were operating during the war.
I've always been a fan of pulp heroes. The Golden Age. Normal men who used their heads as their super power. It's such a rich and deep history and I saw a great opportunity to play with the mythology and do a lot more.
CBN: While resurrecting the character in Dark Horse Presents #18, you seemed to find that bringing a Golden Age hero into the present calls for an honoring of his/her history while also pushing to break free of cliché and forge new ground. How will this continue in the ongoing?
Joshua Williamson: The "man out of time" gimmick has been done and we knew that. And as they say… knowing is half the battle.
So we took that theme and moved forward. An idea that we had from the every beginning was that Cap wasn't in awe of the future. He was disappointed. He isn't impressed. Our hope with the series is to look at the tropes of characters like that and turn the gears. Twist that idea on its head and keeping going until we have something new. Sometimes living with a "known" world, or genre and accepting that allows you to break free and cut loose. Have a bit of fun with what people expect.
The thing that became a manta with the book was: "They stole his perfect vision of the future. He's here to take it back."
CBN: If this book follows suit, the Captain is looking at the 21st century through early 20th century eyes. How does that play on a man's sanity, and how does a hero adjust his morals and mores to a modern world?
Joshua Williamson: He doesn't. Captain Midnight is going to be Captain Midnight. Nothing is going to change that. And if anything he's just going to get angrier. He sees the world as something that needs to be fixed. Here is a script except from issue #1 that I love:
7. FURY: But like all smart men the trick is in presenting them with a challenge. A PROBLEM that they just can't help but try to solve.
8. PHANG: What do you have in mind for the PROBLEM?
9. FURY: Why the world, of course.
CBN: Any new characters coming in the Captain's supporting cast? Any personal dramas beyond the mask and cape thing?
Joshua Williamson: We're introducing a few:
Charlotte Ryan, the granddaughter to Captain Midnight's original love interest from the 1940s.
Hot shot pilot and fan boy Rick Marshall who worships the ground Captain Midnight walks on and is extremely happy to be hanging out with his childhood idol. In a lot of ways Marshallis Cap's new sidekick is training. And then tough as nails Agent Jones, a FBI agent at first tasked with finding Captain Midnight, is now charged with keep tabs on him.
Those three are curial to the story and where Captain Midnight is going. Charlotte looks a lot like Captain Midnight's old lost love and that causes some … unusual tension.
CBN: Besides social challenges, what big-bads will be putting this pulp hero through his paces?
Joshua Williamson: For the part we're bring back Fury Shark, who is the daughter of Captain Midnight's classic villain Ivan Shark. Fury's out for revenge. But not blood. She wants Captain Midnight to see his legacy ruined. To know that all his great accomplishments didn't make the world a better place… but possibly a worse one.
Then we have a few other bad guys that will be popping up in the book. The one that I most excited about is Helios. A new bad guy whose secret ties into Captain Midnight's past.
It's way too early to talk about all the other bad guys, but one of the goals we had was to build a bigger modern rogues gallery for Captain Midnight.
CBN: What about artist Fernando Dagnino? What it is about his art that makes him right for your protagonist?
Joshua Williamson: Fernando is doing the interiors and he has this great pulp superhero style going on that has made him perfect for the book. He's added a lot of small character touches to Captain Midnight and the rest of the cast.
CBN: I am sure you did your share of research on the character. Any of those stories from the past give rise to some new story arcs for the present? Can you tell us about any?
Joshua Williamson: I didn't want to be too nailed down to anything specific, but … one that always stood out to me was when Ivan Shark died. He was killed by Polar Bears.
POLAR BEARS!
That made it into a few scripts.
CBN: Any projects now or in the future you would care to discuss?
Joshua Williamson: At the same time as Captain Midnight comes out I have a new series at Image coming out called Ghosted with Goran Sudzuka on art duties. And then along with that I have the first collection of digital comic Masks and Mobsters coming out also from Image in July. Going to be a super busy summer.
Hopefully people pick up Captain Midnight #0 and #1 and stick with us for the long haul.
We have a big story to tell.
Cosmic Book News would like to thank Joshua Williamson for taking time out of his very busy schedule to talk with us. We would also like to thank Jeremy Atkins at Dark Horse who helped make this interview possible.
"Captain Midnight" #0 hits June 19th with #1 on shelves July 31 st!
Read More

about Exclusive Interview: Joshua Williamson resurrecting the high-flying Captain Midnight for Dark Horse