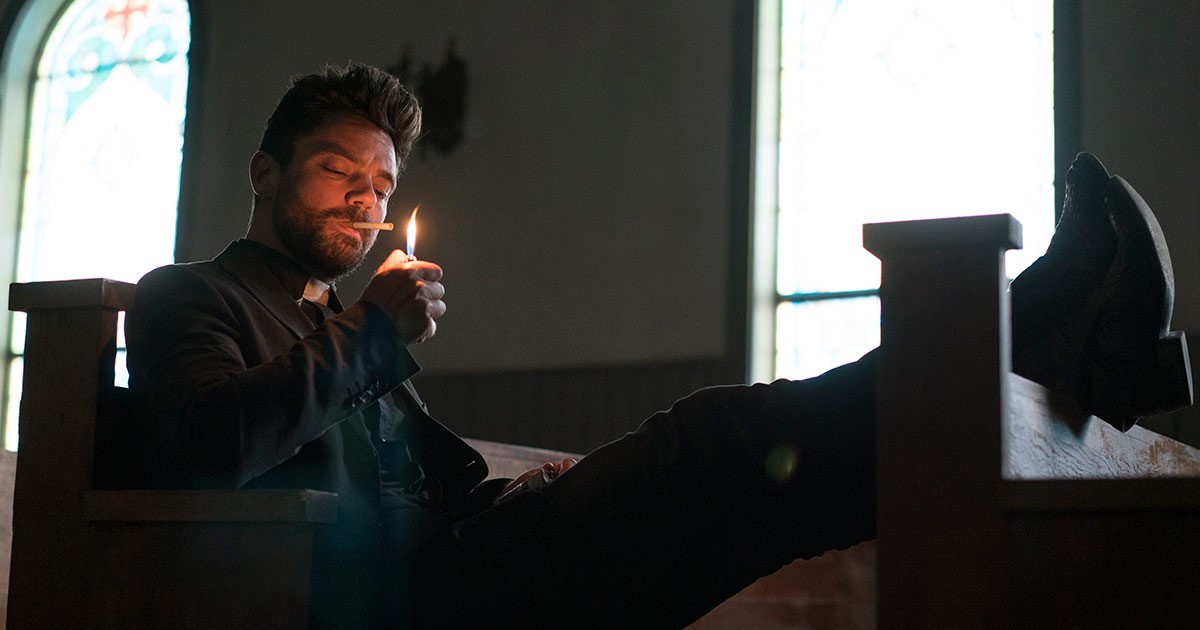 AMC continues with Preacher promotions by releasing a new featurette featuring Seth Rogen, Evan Goldberg and Sam Catlin.
Earlier also saw Preacher footage from the SXSW exhibit hit the net.
Preacher premiers on May 22nd AT 10:00 P.M starring Dominic Cooper as Jesse Custer, Joseph Gilgun as Cassidy, Ruth Negga as Tulip, Lucy Griffiths as Emily, W. Earl Brown as Sherriff Root, Anatol Yusef as DeBlanc, Tom Brooke as Fiore, Derek Wilson as Donnie Schenck and Ian Colletti as Eugene/Arseface.
Synopsis:
"Preacher" is a supernatural, twisted and darkly comedic drama that follows a West Texas preacher named Jesse Custer, who is inhabited by a mysterious entity that causes him to develop a highly unusual power. Jesse, his badass ex-girlfriend Tulip and an Irish vagabond named Cassidy come together and when they do, they are thrust into a crazy world populated by a cast of characters from Heaven, Hell and everywhere in between.
Read More

about Watch: Preacher TV Series Featurette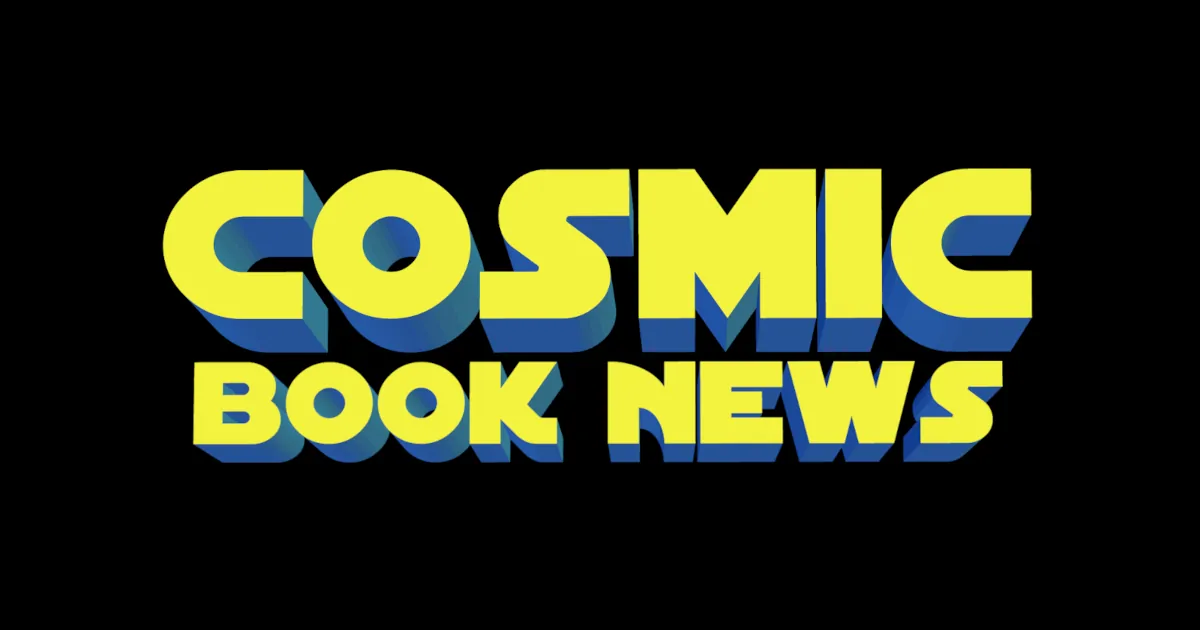 [[wysiwyg_imageupload:18111:]]
AMC has ordered a pilot for the Preacher TV series, which is based on the Garth Ennis and Steve Dillon DC Comics Vertigo comic book of the same name.
The series is being put together by This Is The End writers/directors Seth Rogen and Evan Goldberg for Sony TV and AMC Studios.
Rogen and Goldberg are directing the Preacher pilot; Sam Catlin (Breaking Bad) wrote the script and will serve as showrunner.
Peacher follows Reverend Jesse Custer, a tough Texas preacher who has lost his faith, has learned that God has left Heaven and abandoned His responsibilities. He finds himself the only person capable of tracking God down, demanding answers, and making Him answer for His dereliction of duty. Accompanying Jesse on his journey is his former girlfriend and a friendly vampire who seems to prefer a pint in the pub to the blood of the innocent. On his tail is an immortal, unstoppable killing machine named the Saint of Killers – a western lone gunman archetype whose sole purpose is to hunt and kill Jesse.
"Every once in a while you find a project where all the elements line up beautifully. With Preacher, it starts with a bold, compelling, and thought-provoking comic book series from Garth Ennis and Steve Dillon and a whole lot of fans who already know Jesse Custer, Cassidy, and Tulip," Joel Stillerman, AMC's EVP of original programming, said in a released statement. "Add to that the passionate and talented Seth Rogen, Evan Goldberg, and Sam Catlin, an incredible producing team in Neal Moritz, the Original Film team and our good friends at Sony Pictures Television, and we have everything we need to be VERY excited to move forward on Preacher."
The Preacher series will start development next Summer for a 2016 release.
Read More

about AMC Moving Forward On Preacher TV Series