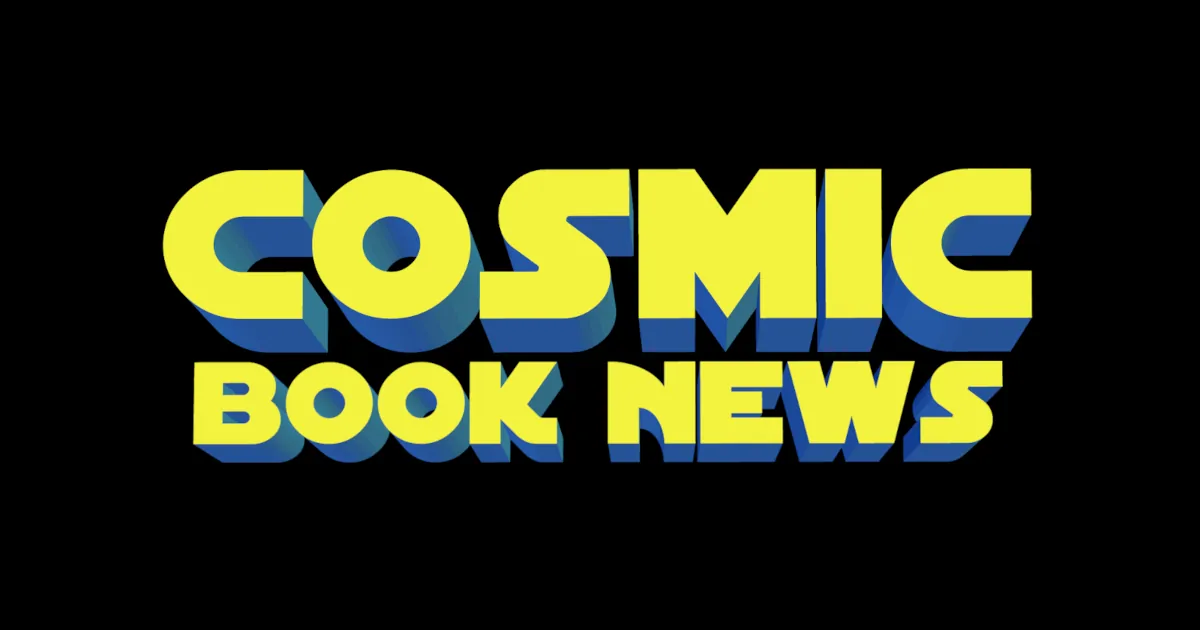 The web comic which features an alternate reality Richard Rider as Nova will soon begin a new season of space adventures here on Cosmic Book News.
To more fully discuss the 619 universe, its similarities and differences from the Marvel U., and other matters, Nova619 writer/editor/creator Darren Blackburn met CBN Managing Editor Byron Brewer on the deck of the UDI Adora and gave him the exclusive 411.
Cosmic Book News: Why should fans crying out for the return of Richard Rider as Nova at Marvel latch onto your alternate reality adventures? Are you a Nova fan?
Darren Blackburn: To answer your last bit first – yeah, I'm a Nova fan! Been a Richard Rider fan since 1990 when I got a copy of Nova #6, Vol. 1 at a market in my home town in the UK. I started contributing fan art to Nova Prime Page in 2002 – plus did a strip for Rocket Boosters #1 for Doug Smith which acts as a prequel to 619.
And yeah, fans of Rich should take a look at 619 – because not only does it feature the one true Nova Prime – the original and the best – it also as the 619 bit implies goes down a very different route from the Rich we knew – avoiding a certain fate that ended up casting him into the still uncertain limbo of the Cancerverse or having a new guy take over the role which has been a tad controversial to say the least for many fans! So yeah, Rich fans should take a look and if they like 619, well, I hope they'll read the episodes and enjoy the art.
CBN: Tell us a little about how Nova619 functions. Do you have your own company? We hear there are folks contributing from all over the world … for free?
Darren Blackburn: Nova619 began at Deviant Art, an online community for all sorta arty types – amateur and professional – in all mediums from traditional pencils, digital inks, colors, photography – it's an endless list! Many comic book artists working at Marvel and DC have galleries there including former Marvel cosmic artists like Tim Green (Annihilation/ Rocket Racoon) and Kev Walker (Annihilation: Nova). I joined 5 years ago and over time got to know several members who shared not only an interest in Marvel Cosmic but also Nova – as there is quite a fan base there producing fan art for Marvel Cosmic in general, not just the Human Rocket!
So one day I sent a mail – talking about the idea of doing a fan web-comic about Nova. Bear in mind we were back then in the early days of Annihilation so we had no idea that DnA would be doing an ongoing series – let alone Rich would survive Annihilation! I had done a number of Nova fan fics before then – a lot unpublished – some for an earlier 619 "prototype" called 615 which I did with Timelord – although I better add that 619 diverted off from that becoming a "what-if?" scenario instead.
Anyway – folks liked the idea and from 2 initial collaborators – Jason Heichel (U.S.) and Israel Huertas (Spain) I set up Nova Prime DA and it took off. Five years on, we have a core team of 10/15 regular artists from all corners of the globe with an additional 30 semi-regulars. Added to this are 3 additional writers who work with me as chief writer, Ally, Ronnie and some guy called Byron Brewer. There is no company as such as far as Nova619 goes – it's a working group/project – everyone contributes their time to 619 for free. No pay, just enjoyment of creativity – with the idea that some of the aspiring comic book artists that take part use their stints on 619 to improve their own skills and in some cases have gone on to do paid work for several indie comic companies. And of course most of the crew are Nova fans which is a big help!
We have recently set up Cohort Comics – which is our venture in producing original comic book stories as well as farming out our skills to other indie comic labels like Greyhaven Comics – but Nova619 will remain separate from that.
CBN: Where can we find these Nova adventures and how often are they "published"?
Darren Blackburn: Nova619 can be found here at Cosmic Book News naturally! Or folks can download episodes at Nova Prime Page and it's free! We do "seasons" of about 6/8 months per year with breaks to give the participating artists the chance to do their work as well as working out the scripts, the ongoing plot arcs, etc. That and fitting time to do Cohort and other more mundane life stuff!
CBN: What are the main differences between Nova of Marvel and this Rich Rider? Similarities?
Darren Blackburn: The main premise for 619 is that it's set in a "parallel" universe from the regular 616; the divergence point being post-Annihilation. In the 616, Rich opted to become a "one-man space cop" dealing with all the fallout from the war; using the entire Nova Force, harassed by the Worldmind to reform the Nova Corps. He had his run in with SHIELD and Iron Man, got infected by the Phallanx and became a Select, and most folks know how it all turned out in The Thanos Imperative.
With 619, we opted to go down a different timeline. After Armistice Day, Peter Quill convinces "our" Richard Rider that he shouldn't consider doing things on his own – but Rich is still reluctant to reform the Nova Corps. So Rich and Peter set up the United Defense Initiative – along with former members of the United Front as key members including Peter who remains his No.2 to Rich's Commander in Chief, Rigellian medico Mari Taal and Kika from the defunct Omega Corps. Their mobile base of operations is the UDIAdora – and it patrols the Verges – hundreds of solar systems throughout the Local Group dealing with issues as/when they crop up. Rich also accepts Emperor Ronan's offer to become the first Terran to be a Kree Citizen, as mentioned in Annihilation #6 — even has a nice "singles" pad on Hala, but you know Rich, he prefers action rather than hanging out with all those lovely blue-skinned Kree gals.
Another difference is that Rich fulfilled his obligation to the Worldmind by finding it a safe haven to reconstitute itself in a new Hub. So by doing that, Worldmind ensured Rich has full control over the Nova Force from the start – unlike the latter issues in DnA's run when Worldmind went mad and Rich nearly died due to losing the Nova Force for the umpteenth time. Hence the re-design of the Annihilation armor to the one Rich wears in 619 – complete with an enclosed helmet which I got there well before Sam Alexander cropped up. He also has a new A.I – Worldmind Junior which he calls Xander – whose core personality is made from Rich's memories of his kid brother Robert – inspired from his days in Nova's early series from the '70's. They do argue, just like how Rich did with "Father" – but it's no picnic having your kid brother in your head 24/7.
The other thing is that back in our arc "Protect and Serve: Upgrade" – we revealed the Xandarians do still exist within the Worldmind as Ascendants – uplifted from their corporeal forms long since gone when Annihilus wiped out Xandar. Queen Adora is still around — looking the same as she did during the classic days – but she's playing a dangerous game as she's secretly manipulated Rich to become her weapon against the Rubicon; the dark worldmind and their Praetorians. A story linked back to the events on Epyrus 7 which as you know is one part of Novaverse history that has not been explored fully – we take a stab doing that for Epyrus next year.
CBN: What can we expect to read from this season of Nova619?
Darren Blackburn: The main story this year is "Home" which as you'd gather is Rich returning back to Earth after a near two year absence in the 619 timeline. However before those Nova fans groan – oh no, he's back on Earth, do not worry there is a space element mixed in so it's not entirely earthside. It will reveal why Rich's parents ended up in Oregonas seen in "Nova-Xmas" – although to begin with Rich will have an entirely different reaction when he first arrives back in Hempstead. The story also features Tony Stark aka Iron Man – as I wanted to do a different take to the sequences that appeared in DnA's Civil War 2 part story. I also wanted to follow up the message buoy that Rich sent to Earth in Annihilation #4 – and of course there's Sun Prime – who also takes part in some capacity. And yes there are a few reveals on the splash page of Part 1 of who else is involved and yes one of Rich's old flames also returns. After "Home" – there are other stories still in production – which will flow hopefully into 2014.
CBN: Any plans for NINO Nova (Sam) in your 619 reality?
Darren Blackburn: No comment! (laughs) We're too busy either re-designing characters or creating new ones from scratch – but no plans for Sam Alexander.
CBN: Who is the main big-bad in 619? The Sphinx?
Darren Blackburn: There are 2 main big-bads. The Veil Kartel is a super shadow consortium – a cosmic HYDRA, AIMand all those other Earth based crime kartels except on a very cosmic scale. It was founded by a rogue Watcher called Odal, one of the Watchers who went to Protocilus which if you know your Watcher lore ended up being destroyed when the Watchers gave the natives the power of the atom. That lead to their race creating their Oath of non-intervention which most of them adhere to. Well not all of them, such as Earth's own Uatu. Odal was fascinated by the concept of warfare and how warfare can shape civilizations – so he abandoned his brethren and began to manipulate evolving civilizations by using warfare – setting up conflicts and supplying the arms and technology to ensure wars took place purely for his own satisfaction believing that he is doing his part to shape the balance of the 619. I have yet to reveal which civilizations have "benefited" from Odal's influence but you can guess that certain major powers have been influenced. Presently the Kartel is taking advantage of the Cold War between the Kree, the CededTerritoriesand the Esul Banner – who are Skrull religious zealots who want to ignite their crusade against the Kree and have their agenda – but their role is supply and demand for weapons and all manner of black market stuff – including illegal tech. One of their buyers is the Client – which leads into 619's other big bad – Sun Prime.
Sun Prime is our version of Doctor Sun, the brain in a mobile life support chassis who appeared in a few issues of Nova Vol. 1 and later died in Fantastic Four having merged with a HERBIE drone thanks to interfacing with the Worldmind. In 619 – Sun obviously survives – but his existence doesn't follow on from his last appearance chronologically – no there was always potential ramifications of how Sun gained from his merger with the Worldmind which were never followed on – so a backbone to 619 is Sun – and the man he used to be – Sun Wuwang. His story will be fleshed out more in next year's solo Sun Prime story where we'll reveal how Sun survived and also Wuwang's life and how Rich himself is tied too it!
CBN: We hear CBN's the Wonder Worlock guest-starred last season in 619. Will we be seeing any of this character this season or in the future?
Darren Blackburn: I'm sure the Wonder Worlock will come back one day! We did leave the door ajar after the ending of "The Cop and The Conjurer" –and I have designed it that something out of that story is actually integral to the main arcs so it's likely the Cosmic Mage may return at some point.
CBN: Is Star-Lord and the Guardians of the Galaxy a part of this reality? What about Rich and Gamora's "relationship."
Darren Blackburn: Peter Quill is Rich's No. 2 for the United Defense Initiative –same sorts role he had in the United Front as Rich's eyes and ears being the comic relief to Rich's hard man attitude – but no there are no members of the Guardians in 619 – unless they are members of the UDIwhich we've yet to see! And as for Gamora, no that particular relationship is not on the table – after all she did stab her former boyfriend in the chest last time Nova619 was online!
CBN: Is there any place where we can catch up on what is going on with the creators of Nova619?
Darren Blackburn:You can catch up with all 619 episodes online by downloading them as free PDF's files at Nova Prime Page in their creative section OR read them online here at Cosmic Book News's own 619 Hub. We've been going 4 years now – and that I think shows the dedication of the fans who want to keep Rich Rider alive and well. Okay he's not "the Rich Rider" but I hope those that read 619 will enjoy him as much as the real deal who let's hope comes back one day.
Cosmic Book News would like to thank Darren Blackburn for answering our questions.
The new season of Nova619 will begin soon right here on Cosmic Book News!
Read More

about Nova619 head honcho Darren Blackburn says Rich Rider fans should visit the 619 Novaverse