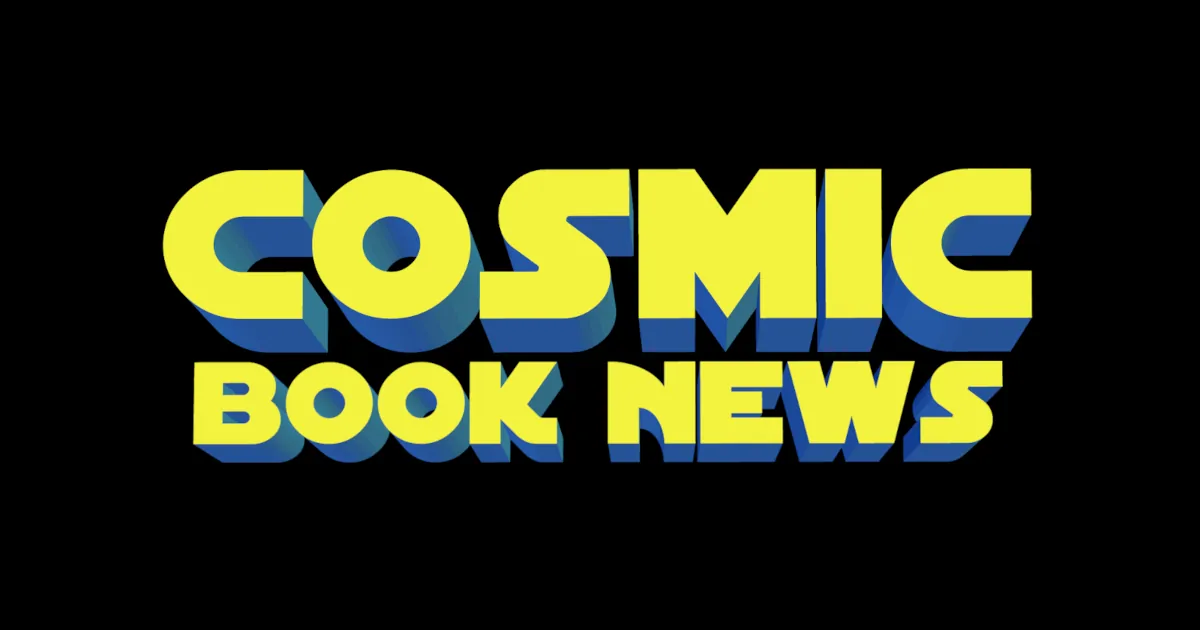 [[wysiwyg_imageupload:2114:]]
Welcome to Issue #3 of MOB THIS!
Focusing on the world of Crowdsourced Comic Creation at Kickstarter and Indie Go Go!
It's gonna be a double issue this week Cosmic Book Men! Kickstarter is booming with comics these days, you'd be hard pressed to not find something that piques your interest.
[[wysiwyg_imageupload:2116:]]For this issue lets get things rolling with FOCUS.
"Focus, created/colored/lettered by Erik Wahlstrom and written by Zach Hunter, follows the story of Lee Mullen, a middle-aged passionless photojournalist who is like everything else in this epic drawn and inked by Matt Brownson.
After noticing strange anomalies in his photos, Lee decides to investigate and quickly finds himself thrust into the world of the supernatural. Fighting demons and chasing ghouls becomes part of his everyday routine. Lee is recruited by a secret organization known as Focus. Focus fights demons and ghouls summoned by the Cult using photography. The act of taking the demon's photo captures a piece of it within the film. The new and constant fight against voodoo, hoodoo, and screw you's jump-starts Lee back into an adrenaline fueled lust for life. Join us along our journey deep into one man's fragile psyche that is being tested in this surreal action-adventure."
The teaser image of the cover of this comic was the first thing that caught my eye. Simple, elegant and thought provoking. Loved it! The overall premise of the comic is refreshing and the art fits the proposed story perfectly. The first 13 pages of the comic are available at the creators website for review and it looks promising.
The sweet spot for this Kickstarter is at the $20 pledge level. You'll get a signed limited edition Kickstarter cover with your hard copy of the comic as well as a digital copy. But if that's too much, the digital version can be had for $5.00. As of this publication, the campaign has about 2 weeks left and only half way to funding. I'm really surprised that it hasn't been funded yet, so head on over to the Kickstarter page and show your support.
Next up on MOB THIS! is Curiosities: An Illustrated History of Ancestral Oddity
[[wysiwyg_imageupload:2129:]]
Created by the husband/wife, Dreamworks/Disney, dynamic duo of Mike and Vicky Yamada and written by Vicky's brother Jonathan this one is looking great. The story is about two kids inheriting an odd old house with generations of accumulated wonder – A Cabinet of Curiosities. Curiosities is a fully illustrated 88-page hardcover storybook.
"It tells the story of a pair of kids who inherit a spooky old house from a long lost uncle. The house is full to bursting with mysterious doo-dads and trinkets. Each room being a strange, personally-curated monument to a crazy ancestor. A Cabinet of Curiosities!"
The art style really shows the pedigree of the husband/wife duo. It immediately reminded me of classic cartoon animation in the vein of many Disney stories combined with the modern flair of Foster's Home for Imaginary Friends. And for as little as $25 to own this great looking project, I can't wait to get it in my hands. Pledge levels are very reasonable and some are very unique. The 'student' versions of the awards come with an Educational E-Book documenting the creation process, a Video Photoshop Tutorial, and a Set of Photoshop Brushes. Something budding creators may be interested in. I think this was a great option. As of this publication, the Kickstarter campaign had blown away its $4000.00 goal and sat at around $28,000.00! Head on over and show your support!
So there you have it! Open your computers, open your wallets and MOB THIS!
Looking for more cool projects? Follow me on Kickstarter.
Read More

about MOB THIS! Issue #3 – Focus – Curiosities