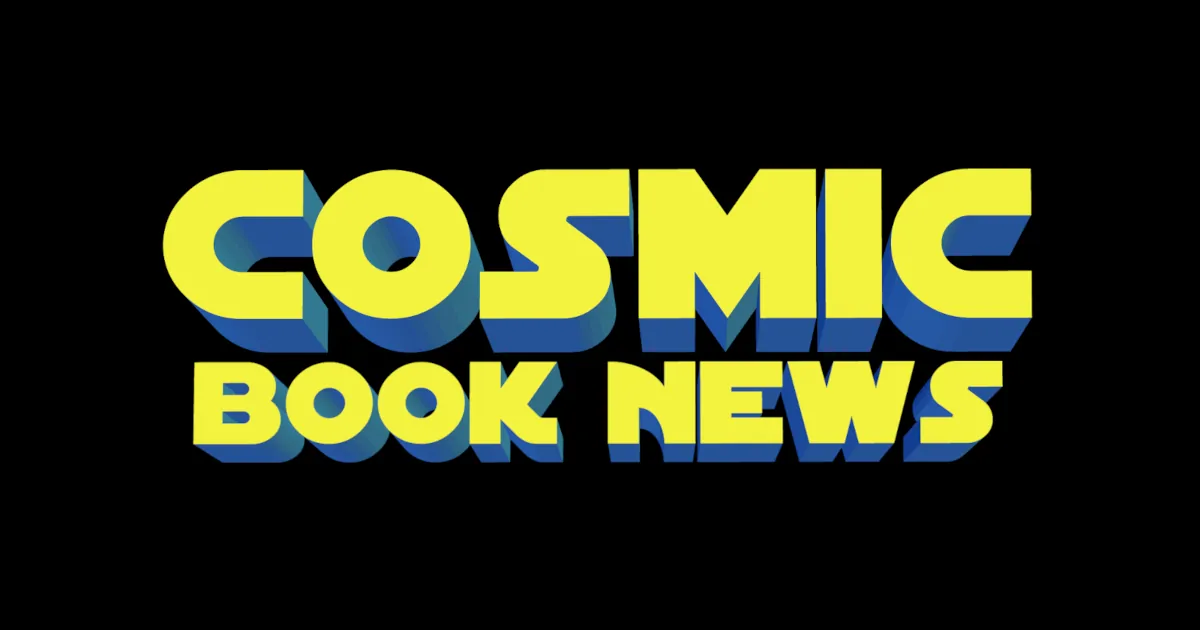 [[wysiwyg_imageupload:15207:]]
The announcements coming from SyFy continue as the network has announced four new series based on graphic novels are in development and one from a book.
Frank Miller's Ronin, Jonathan Hickman's Pax Romana, Robert Kirkman's Clone, and Letter 44 from Charle Soule are being adapted from the comic books.
Magicians is based on the the book series, The Magicians, by Lev Grossman.
See the official announcements below.
Press Release
SYFY TO DEVELOP FRANK MILLER'S COMIC BOOK SERIES RONIN AND JONATHAN HICKMAN'S GRAPHIC NOVEL PAX ROMANA AS MINISERIES
NEW YORK – April 30, 2014 – Syfy today announced that it will develop as longform programming Pax Romana, Jonathan Hickman's graphic novel about a time traveling clash of ages and arms, and Ronin, based on Frank Miller's (300) comic book series, about an avenging samurai.
Pax Romana is about a Special Forces team that travels back in time on the eve of World War III to "fix" the future by altering the past. Their destination: Ancient Rome. Roman legions battle modern day attack helicopters, tanks and soldiers, while thought-provoking themes are explored as the leaders of the expedition fight over their vision for civilization. Writers: Matthew Federman & Stephen Scaia (Jericho, Warehouse 13, Human Target). Co-executive producer: Jonathan Hickman. Executive producers: David Alpert of Circle of Confusion (The Walking Dead), Federman and Scaia. A production of Universal Cable Productions.
In Ronin, published by DC Entertainment, eight centuries after a Japanese Ronin samurai failed to protect his master from a demon, he awakens in a futuristic, nihilistic New York in the body of Billy, a medical experiment. Now Billy/Ronin is chasing the demon, which has reawakened. Both parties want control of a sword with magical properties and will stop at nothing to get it back. Studio: Warner Horizon.
Press Release
SYFY ANNOUNCES NEW SCRIPTED DEVELOPMENT SLATE FEATURING ADAPTATIONS OF GRAPHIC NOVELS CLONE AND LETTER 44, AND BOOK SERIES THE MAGICIANS
NEW YORK – April 30, 2014 – Building on the momentum of Syfy's growing slate of cutting edge, provocative original programming, Syfy today announced it was developing adaptations of the graphic novels Clone, from Robert Kirkman and David Alpert (The Walking Dead) and Letter 44, from Jonathan Mostow (Terminator 3), as well as the popular novels The Magicians, based on the book series by Lev Grossman.
NEW SCRIPTED SERIES DEVELOPMENT
Clone – Based on the best-selling graphic novel. When retired soldier Luke Taylor investigates a break-in at his house, he never expected who the burglar would be: A clone of himself. Drawn into a vast government conspiracy when his wife is kidnapped, Luke must use all his combat skills and network of military contacts to get to the bottom of the secret biotech program that is responsible and the hidden agenda that goes all the way to the top levels of power. Writer/Executive Producer: David Schulner (Dracula, Ironside). Executive Producers: Robert Kirkman of Skybound Entertainment (Creator, EP, Writer of The Walking Dead) and David Alpert of Circle of Confusion (The Walking Dead). Studio: Universal Television.
Letter 44 – Based on the graphic novels of the same name. It is tradition for the preceding President to leave a letter for the newly elected President on the desk of the Oval Office. In this letter, new President Stephen Blades learns this stunning secret: seven years earlier, NASA discovered an alien construction project in the asteroid belt. A crew of heroic astronauts was sent to investigate and they're nearing the conclusion of their epic journey.
Executive Producer/Writer/Director: Jonathan Mostow (Terminator 3). Executive Producers: Eric Gitter (Scott Pilgrim vs the World) and Peter Schwerin (The Flock, Scary Movie 2) from Closed on Mondays. Executive Producer: Renee Echevarria (4400, Terra Nova).Studio: A co-production of Universal Television and Universal Cable Productions.
Magicians – Based on the book series, The Magicians, by Lev Grossman, the one-hour drama follows a group of 20-somethings in New York who study magic and discover that the magical fantasy world they read about as children is real and poses a grave danger to Earth.
Executive Producers/Writers: Sera Gamble (Supernatural) and John McNamara (Common Law, In Plain Sight). Executive Producer: Michael London (Lola Versus, Milk). Studio: Universal Cable Productions.
Read More

about SyFy To Develop Ronin, Pax Romana, Clone, Letter 44 & Magicians