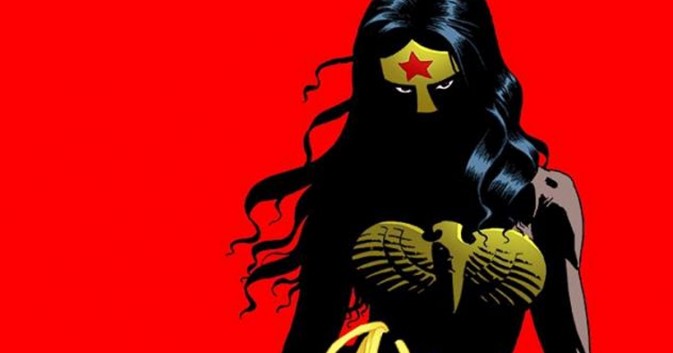 [[wysiwyg_imageupload:22704:]]
Much like the Superman mini-comic for the first issue, now DC Comics has revealed that Wonder Woman will be the featured mini-comic for The Dark Knight III: The Master Race #2.
Wonder Woman mini-comic cover and art are by Eduardo Risso.
DC Comics also revealed Risso's variant cover for the issue as well as variants by Frank Miller and Cliff Chang.
The Dark Knight III #2 goes on sale December 23rd.
Written by FRANK MILLER and BRIAN AZZARELLO
Art by ANDY KUBERT and KLAUS JANSON
Minicomic art by TBD
Cover by ANDY KUBERT
1:10 variant cover by KLAUS JANSON
1:25 variant cover by ANDY KUBERT
1:50 variant cover by TBD
1:100 variant cover by FRANK MILLER
1:500 variant cover by JIM LEE
On sale DECEMBER 23
32 pg comic: 6.375" x 10.1875"
16 page minicomic: 5.5" x 8.5"
FC, 2 of 8, $5.99 US • RATED T+
Retailers: This issue will ship with multiple covers. Please see the order form for more information.
The unexpected finale to the Dark Knight saga continues as Carrie Kelly gets caught…that is, she finds herself…she gets into—well, you're just going to have to read it yourself.
[[wysiwyg_imageupload:22705:]]
[[wysiwyg_imageupload:22706:]]
[[wysiwyg_imageupload:22709:]]
Read More

about Wonder Woman Mini-Comic Revealed For Dark Knight III #2 & Variant Covers