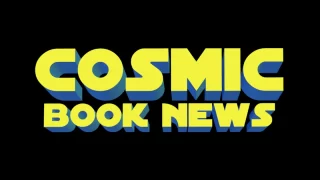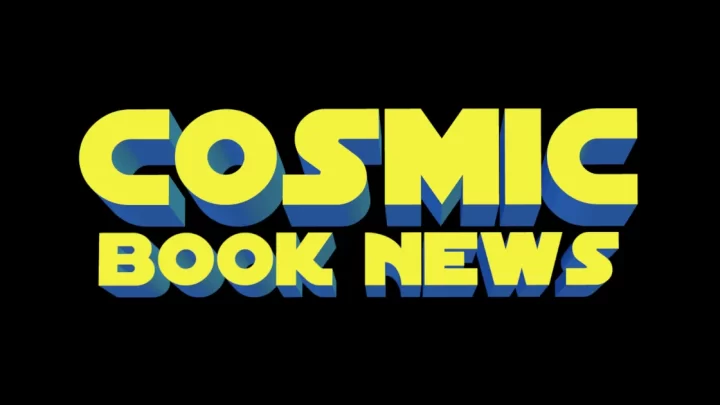 Clayton Crain has been known for his realistic art and fantastic comics covers for some time, but few know the true evolution of the artist or his art.
But they soon can as Crain kicks off a Kickstarter project for his compilation of a life's work called Evolver.
To find out more about the treasure trove of Crain art, Cosmic Book News Managing Editor Byron Brewer chatted exclusively with the artist.
Cosmic Book News: Clayton, your most recent work has been with Valiant, but tell us how this unpublished collection of yours came about?
Clayton Crain: It started off as a basic sketchbook. As I added more and more, it became a personal retrospective of my progress. There is very little mainstream work in this book.
CBN: Kickstarter seems the way to go for comics pros on such projects these days. Greg Pak just had great success. How did you get involved with Kickstarter and what are your hopes?
Clayton Crain: I used it last year. I wasn't sure what to expect so I made little effort to promote it. This time I believe I have a solid project with 90 percent of the work already completed. I have modest expectations of getting 300 pledges. As for hope, my hope is infinite.
CBN: Tell us about what we will find inside Evolver.
Clayton Crain: My work as a teenager up to the submission that got my foot in the door which, by the way, was with Valiant (AKA Acclaim Comics). Evolver includes works that show my transition from penciler to penciler/inker/colorist, to digital painter. The content is mostly the paintings I made for my own amusement as I worked for Marvel and Valiant. If all goes well, I'd like to make new additions with the input of my backers before the final product.
CBN: Clayton, you have been involved in art for a long time, from age 15 or so. Who are your favorites in the comics field, and who was your mentor, your muse?
Clayton Crain: When I was 15, Todd McFarlane was the man who inspired me to take my art into comic books. I had an art teacher, Henry Stinson, who was influential in my study of life/figure drawing. I admire the work of Greg Capullo, Norman Rockwell and Frank Frazetta. I'm also influenced by the cinematography in movies like Star Wars, Goonies, or Fight Club.
CBN: You are widely known for work on Ghost Rider, Venom and Sensational Spidey. Any character among the legions of heroes (or villains) you have not tackled that you would like to?
Clayton Crain: The New Mutants for the youth aspect, Spawn for the horror, or Deadpool, he's just strange.
CBN: Who have been some of your favorite writers or editors to work with?
Clayton Crain: I enjoyed working with writers Craig Kyle and Chris Yost on X-Force. As far as editors, I liked working with Warren Simons and John Barber.
CBN: Clayton, aside from Evolver, tell us about some of the other projects current or future for you.
Clayton Crain: I've been working on covers on Valiant's Eternal Warrior (among others) and covers for Marvel's new Carnage book. All other projects are under wraps.
CBN: How can we find more information on your Kickstarter that will run through August 10?
Clayton Crain: I'll Tweet @Clayton_Crain when I update my Kickstarter page.
Cosmic Book News would like to thank Clayton Crain for discussing his ongoing Kickstarter project. We also thank Hunter Gorinson of Valiant Comics who helped make this interview possible.
Read More

about Exclusive: Artist Clayton Crain discusses his new HC project, now on Kickstarter