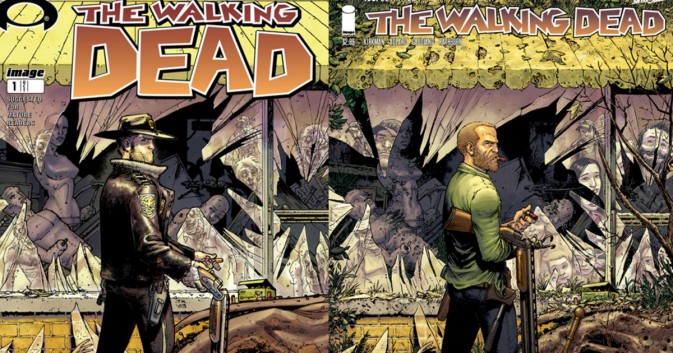 [[wysiwyg_imageupload:23262:]]
Check out the variant covers below for The Walking Dead #150, which includes Tony Moore doing a homage to his first cover issue.
THE WALKING DEAD #150
Story By: Robert Kirkman
Art By: Charlie Adlard
Art By: Stefano Gaudiano
Art By: Cliff Rathburn
Cover By: Charlie Adlard
Cover By: Dave Stewart
Release Date: January 13, 2016
Price $2.99
SPECIAL EXTRA-SIZED ANNIVERSARY ISSUE – 40 PAGES FOR ONLY $2.99! In our 150th issue, Rick Grimes finds himself… BETRAYED.

Tony Moore:
Read More

about The Walking Dead #150 Variant Covers Revealed