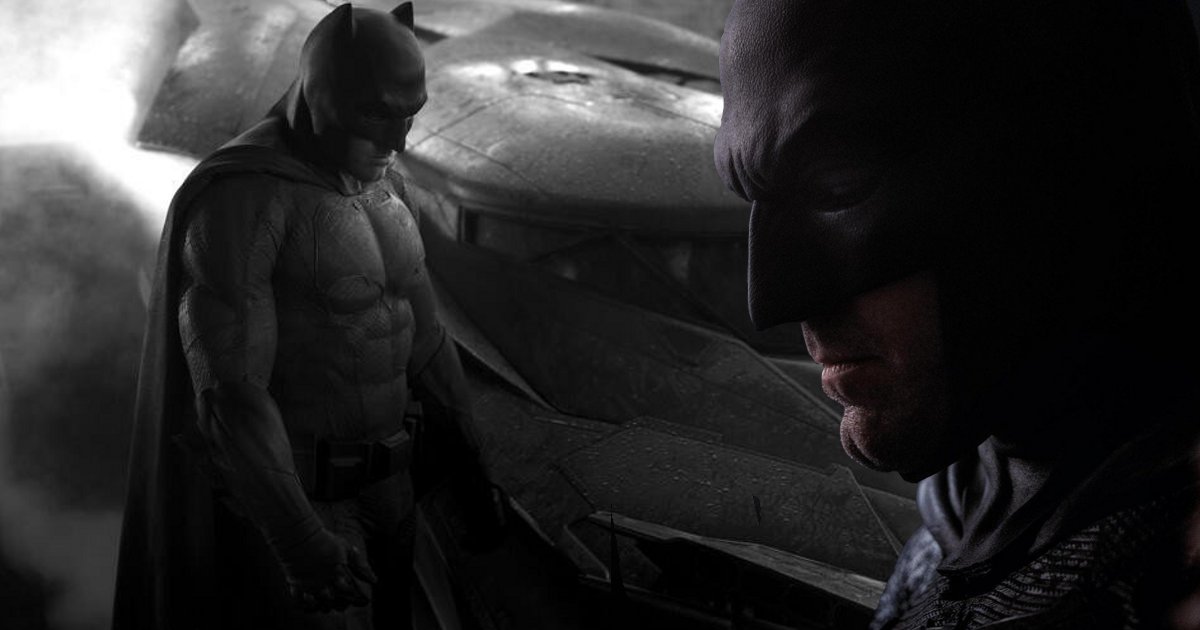 The co-creator of Batman, Bob Kane, received a star on the Hollywood Walk of Fame, with Batman Vs. Superman director Zack Snyder in attendance, DC Comics co-publisher Jim Lee and more.
Kane created Batman back in 1939 along with Bill Finger, who for the first time this week received credit for creating the Caped Crusader in the DC Comics.
[[wysiwyg_imageupload:22578:]]
Regarding Zack Snyder, he spoke about Ben Affleck wearing the Batsuit for the first time offering Affleck wasn't his first choice as the Dark Knight. Here's the text (via CBM):
I just wanted to first say that it's an honor to be able to speak here at the dedication of [Bob Kane's] star as it's an amazing achievement, and it's great that we're all recognizing him because he's given us an amazing gift wth Batman.

Recently, I got to make this film Batman v Superman, and in the process, I had to design a Batman character. I had to do a suit. "I don't know if you know anything about the process, but what you do is over months of meticulous designing and editing, you come to an aesthetic you believe will be the Batman you want to see. Along with my costume designer Michael Wilkinson, we did just that and we came to the point where we were going to test the suit on Ben [Affleck]. So, we had built a set of an alley, graffiti, barrels with fire, steamy stuff, and it was this very kind of noir-ish setting to film our Batman for the first time. Ben put the suit on, and we put him in front of the camera, and I was just having him turn and look around looking Batman-ish, and it was amazing because I felt in that moment that I had achieved this goal that I had set out for myself. When I looked at Ben, he was the perfect personification of the Batman I had in my mind.

The truth is, he wasn't really the Batman I had imagined. Bob really had put him there in my mind, through years of TV shows, comic books, movies. I realized that we all – every single one of us – has a Batman, an imaginary Batman, in our minds, lurking in the shadows. That's Bob's legacy.
[[wysiwyg_imageupload:22577:]]
"Batman v Superman: Dawn of Justice" has a March 25, 2016 release starring Ben Affleck as Batman, Henry Cavill as Superman, Gal Gadot as Wonder Woman, Amy Adams as Lois Lane, Laurence Fishburne as Perry White, Diane Lane as Martha Kent, Jeremy Irons as Alfred, Jesse Eisenberg as Lex Luthor, Ray Fisher as Cyborg with Callan Mulvey, Holly Hunter as Senator Finch and Tao Okamoto as Mercy Graves. Justice League is to follow directed by Zack Snyder as well.
Synopsis:
Fearing the actions of a god-like Super Hero left unchecked, Gotham City's own formidable, forceful vigilante takes on Metropolis's most revered, modern-day savior, while the world wrestles with what sort of hero it really needs. And with Batman and Superman at war with one another, a new threat quickly arises, putting mankind in greater danger than it's ever known before.
Batman Vs. Superman Comic-Con Trailer:
Read More

about Zack Snyder Says Ben Affleck Isn't The Batman He First Imagined (Video)