Proving once again that people are not afraid of movie theaters (an outright lie), the Friday box office for Shang-Chi is really good for a flick that introduces basically a character no one is familiar with and a movie that doesn't have any big-name actors and kicks off a new phase of the MCU.
Shang-Chi is estimated to have a $29.6 million Friday box office, which includes $8.8 million from Thursday, which as I said would be pretty much on par with F9.
It's now estimated that Shang-Chi will bring in $67.8 million for its three-day opening, much higher than the estimates of $35-55 million and the film will have the biggest Labor Day four-day weekend of $75-$85 million over four days.
So what happened?
Update: Shang-Chi Box Office Magically Erases Pandemic Movie Theater Fears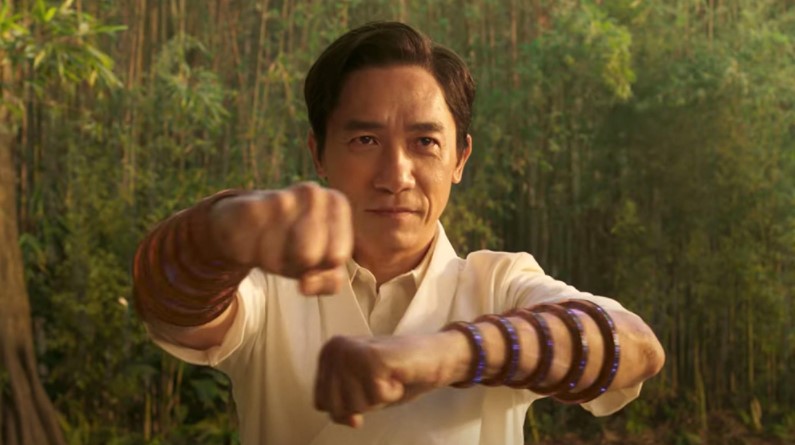 Fans have better things to do
Just as I have been stating all along, fans have better things to do than see most of these crappy movies that Hollywood has been putting out as of late. Black Widow wasn't any good, and no one asked for The Suicide Squad, but word-of-mouth has been good for Shang-Chi and now people are going to see it. The flick is playing in 4,300 theaters.
The notion people are afraid of movie theaters is a narrative put out by the Hollywood trade sites, mostly Deadline, as it's used as an excuse as to why Hollywood is failing miserably, but when something seems to be a success, such as Shang-Chi and the upcoming Spider-Man: No Way Home movie, the pandemic isn't to blame. It's laughable and it's fake news.
Again, sports events are jam-packed, tens and tens of thousands of people are going to concerts and festivals, and restaurants are filled to capacity (in "blue" states, too). People just haven't been going to the movies, because the movies have sucked. And that's on Hollywood.
It should also be noted that Shang-Chi's opening is closer to the openings of the first Captain America and Thor movies ($65 million openings), so again, it appears more as if the normie audience isn't familiar with the character, as it has no ties to The Avengers, so the box office shouldn't be that of a surprise, much like Ant-Man. That's the reason Shang-Chi won't have a billion-dollar box office, not because people are afraid of theaters while participating in other activities in droves; Marvel once again has to build itself up as it did with Iron Man, Captain America, and Thor.