Playtime Deadpool? Fox Studios and Ryan Reynolds have yet to reveal the official title for Deadpool 2, but now the name of the sequel may have leaked online.
An image has surfaced featuring descriptions for Funko products where "Deadpool Playtime" is listed or the title could even possibly be "Playtime Deadpool."
The products include Deadpool Playtime at Hot Topics, a keychain at 7Eleven, a Deadpool Mermaid at Target, and a Deadpool King at For Your Entertainment. 
To be clear, it is unknown if "Deadpool Playtime" is the name of the sequel, but the rather odd title (lol) would fit with the tone of the Merc With A Mouth. 
What do you think of the title Playtime Deadpool? Let us know in the comments below.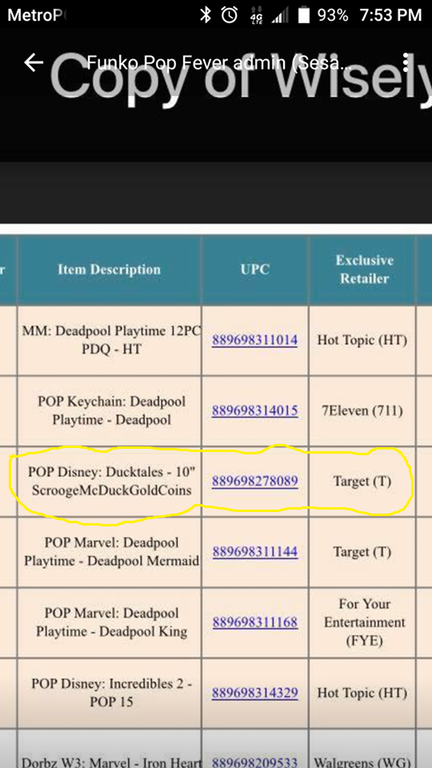 Deadpool 2 has a June 1, 2018 release directed by John Wick's David Leitch also starring Josh Brolin as the time travelling mutant Cable, Zazie Beetz as Domino, Leslie Uggams as Blind Al, Morena Baccarin as Vanessa, Brianna Hildebrand as Negasonic Teenage Warhead, Stefan Kapicic as the voice of Colossus with Shioli Kutsuna in a mystery role and Jack Kesy rumored as Black Tom Cassidy.
Deadpool 2 is written by Rhett Reese and Paul Wernick with Ryan Reynolds also on board as producer along with Simon Kinberg and Lauren Shuler Donner.