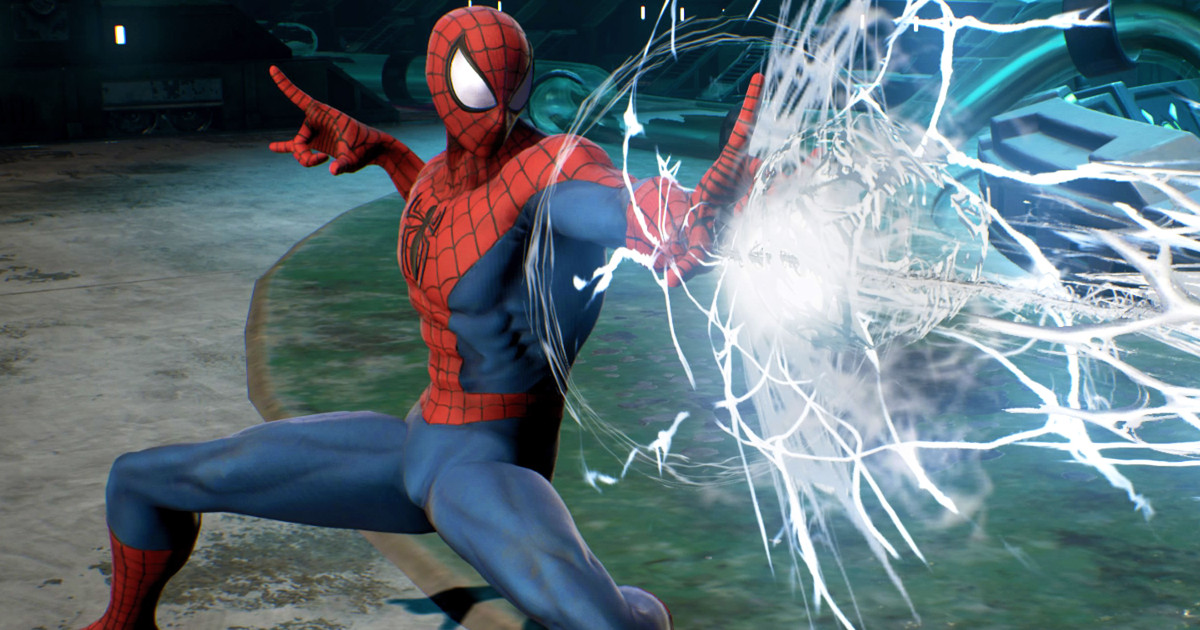 Capcom released new information, screenshots and a trailer at Comic-Con for Marvel Vs. Capcom: Infinite.
See below!
GAMEPLAY OVERVIEW
The epic clash between two storied universes returns with Marvel vs. Capcom: Infinite, the next era of the highly revered action-fighting game series. Marvel and Capcom universes collide like never before as iconic characters team up for action-packed player-versus-player combat. Marvel vs. Capcom: Infinite is currently in development and will simultaneously release on the PlayStation®4 computer entertainment system, Xbox One®, and Windows PC worldwide on September 19, 2017.
Imagined and created through a shared vision between Marvel and Capcom, Marvel vs. Capcom: Infinite will feature a variety of exciting and accessible single-player modes and rich multi-player content for new players and longtime fans alike. In addition to single-player Arcade, Training and Mission modes, a visually stunning and immersive cinematic Story Mode will put players at the center of both universes as they battle for survival against a sinister new threat, Ultron Sigma. Marvel vs. Capcom: Infinite is being built to highlight a combination of iconic locations and fan favorite characters from both universes, including Captain Marvel and Iron Man from the Marvel side, and Ryu and Mega Man X from Capcom.
GAMEPLAY FEATURES
• Reborn Rivalries: Universes collide once again in this all-new crossover clash for the ages, where players select their favorite Marvel and Capcom characters and engage in accessible and free-form 2v2 team battles, which allow for new gameplay dynamics never before seen in the franchise.
• Infinite Power: Choose one of the six powerful Infinity Stones from the Marvel Universe to influence the outcome of battle. Each Infinity Stone will customize characters with unique abilities and powerful game-changing effects that can quickly turn the tide of battle.
• Iconic Heroes: More characters join the previously-announced roster in the battle for survival, including Spider-Man, Haggar, Frank West and Nemesis, bringing the current roster up to 26 characters with more to be revealed in the future.
• Cinematic Story: This thrilling cinematic experience puts players at the center of a fierce battle as heroes from both universes come together to stop Ultron Sigma, the combined form of the robotic villains Ultron and Sigma, from infecting all biological life on the newly-merged Marvel and Capcom worlds. With the future of their universe hanging in the balance, the heroes must seek aid from the Mad Titan Thanos, the most powerful villain in the Marvel Universe… but can they trust him?
• Accessible Single-Player Content: In addition to the cinematic story experience, players can hone their skills in a variety of accessible single player modes, including Training, Mission, and Arcade modes.
• Vast Multi-Player Features: Robust online modes and content including ranked and casual matches, global leaderboards, and online lobbies with spectator mode deepen the overall experience.
Genre: Action/Fighting
Platforms: PlayStation 4, Xbox One, Windows PC
# of Players: 1-2
Release Date: September 19, 2017
Pricing: $59.99 MSRP
Rating: RP for "Rating Pending"
Publisher: Capcom