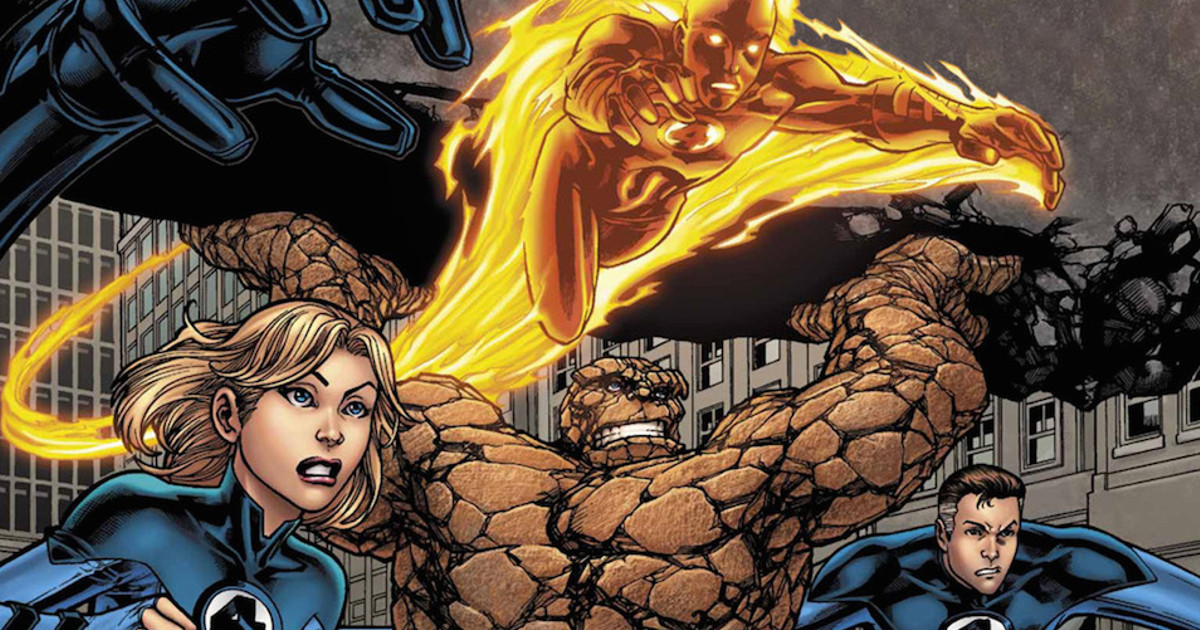 Whenever Ike Perlmutter retires or gets removed, I'll foot the bill for one hell of a party!!
The latest regarding the messed up circumstances surrounding use of the Fantastic Four has now hit the Marvel Heroes video game.
Gazillion gave an updated titled, "Important Notice Regarding the Fantastic Four and Silver Surfer," which reveals they no longer have the rights to use Mr. Fantastic, Invisible Woman, Thing, Human Torch, and Silver Surfer.
What this means is that Marvel no longer is giving Gazillion the rights to continue with use of the characters.
The post starts off with:
Greetings,

Starting on July 1, 2017, the following Heroes will no longer be available to purchase with Gs: Mr. Fantastic, Invisible Woman, Thing, Human Torch, and Silver Surfer. You will have until Wednesday (6/28) at 2:00PM PDT to purchase those heroes with Eternity Splinters. This change will also affect all costumes for those characters as well as Future Foundation costumes for other characters. See below for the full list. Please note that this upcoming change will not affect Doctor Doom, who will remain as a playable Villain and maintain his role in the game's story campaign.
And includes:
Under Gazillion's renewed licensing agreement we do not have the rights to continue selling these characters moving forward. However, players who have already purchased or unlocked any of these affected characters and costumes before July 1 will be able to them continue playing them as usual.
The post does note you if you already own the characters, you will will be able to use them, and also that you still have time to purchase the characters, but won't be able to after a certain date.
The update also includes a list of related costumes, which includes Future Foundation, that won't be able to be used:
The following costumes will be affected:

Doctor Doom Future Foundation
Ghost Rider – What if?
Mr. Fantastic Classic
Mr. Fantastic Future Foundation
Mr. Fantastic All New Marvel NOW!
Mr. Fantastic Future Foundation Black
Invisible Woman Future Foundation
Invisible Woman Future Foundation Black
Invisible Woman All New Marvel NOW!
Invisible Woman's Ultimate FF
Invisible Woman Classic
Human Torch 2099
Human Torch Classic Blue
Human Torch Light Brigade
Human Torch Modern
Human Torch Original
Human Torch Red
Human Torch Uncanny Inhumans
Thing All New Marvel NOW!
Thing Black Future Foundation
Thing Black Jersey
Thing Fantastic Pants
Thing Fear Itself
Thing Incognito
Thing Modern
Thing Future Foundation
Silver Surfer Classic
Silver Surfer Exiles
Silver Surfer Keeper
Silver Surfer Silver Savage
Spider-Man Future Foundation
Spider-Man Future Foundation Black
Spider-Man Bag Man
The post concludes with:
Even though the Fantastic Four and Silver Surfer will be unavailable to purchase starting on July 1, Gazillion will continue to support these Heroes with the upcoming Omega items, ongoing tuning, bug fixing, and the same attention we give to all characters in our ever-growing roster of playable Heroes and Villains.
Regarding the Ike Perlmutter reference, Perlmutter is CEO of Marvel with the TV / Animation / Comics / Gaming / Licensing / Merchandising divisions all following under him (luckily he got booted from Marvel Studios). Perlmutter has some kind of stick up his you-know-where regarding the Marvel characters that Fox Studios owns the rights to. Perlmutter is said to be ordering the removal of the Fox Studios Marvel charcters (X-Men and Fantastic Four) from his Marvel properties. While true the X-Men are returning to Marvel Comics and in some games, it should be noted that Fox and Marvel TV are working together on various X-Men TV shows, so we can speculate that since Marvel is getting a cut, Perlmutter is happy about that and is letting some form of the X-Men return to comics, gaming and merchandise.
Regarding the Fantastic Four, obviously Perlmutter still has a bone to pick with Fox as the latest has seen Marvel Comics teasing the Fantastic Two (seriously). It just so happens that a new Fanastic Four movie is also rumored to be featuring only two members of the Fantastic Four.
I seriously can't wait for the day Perlmutter and his Marvel Comics cronies are no longer at Marvel. These past 6 years or so from Marvel (not Marvel Studios) have been just friggin' awful.