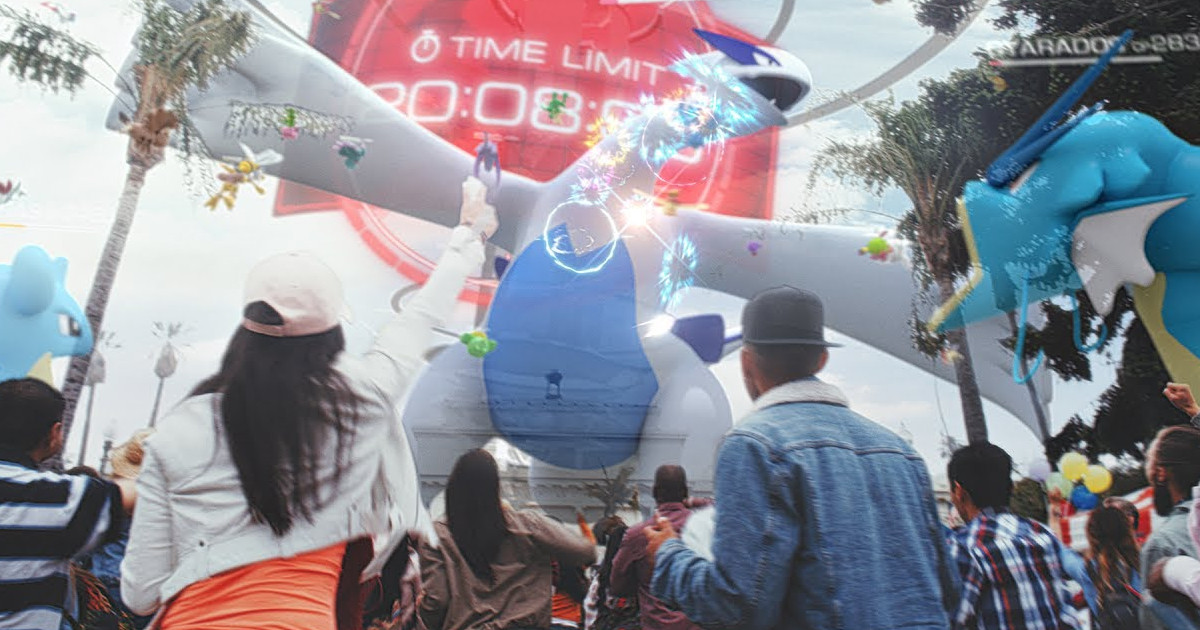 Legendary Pokémon Debut in Pokémon GO
Lugia and Articuno Now Available Worldwide in Legendary Raid Battles
SAN FRANCISCO – July 24, 2017 – Niantic, Inc., and The Pokémon Company International have revealed that the first Legendary Pokémon are now available for Trainers worldwide to discover, battle, and catch in Pokémon GO.
Trainers around the world and the attendees at Pokémon GO Fest in Grant Park, Chicago have worked together to catch millions of Pokémon to unlock a variety of in-game bonuses and welcome the Legendary Pokémon, Lugia and Articuno, to Pokémon GO.
Trainers can now team up together to battle Lugia and Articuno in Legendary Raid Battles everywhere starting immediately. Additionally, the Legendary Pokémon Zapdos and Moltres will also soar into Pokémon GO soon.
A new Pokémon GO trailer was recently released, showcasing how Trainers will collaborate to discover, battle, and catch elusive and extremely powerful Legendary Pokémon in epic Raid Battles.