Disney Pixar released a batch of press notes offering an in-depth look into The Incredibles 2 which includes comments from the directors and producers and descriptions of the movie and characters.
Also find the latest images and trailers scattered throughout the article.
The Incredibles 2 opens June 15, 2018.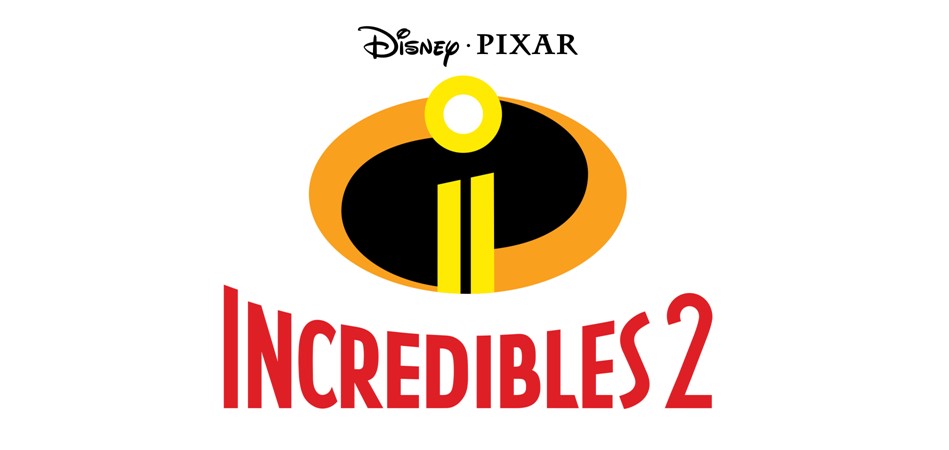 Villains. What's a hero to do?
As "The Incredibles" adventure came to an edge-of-your-seat finale, Syndrome was foiled—thanks to baby Jack-Jack and an ill-advised cape—and his jet exploded into a firey ball, destroying the Parr family home. But the family was more bonded than ever; Violet showed off her new-found confidence, and Dash discovered that second place would do just fine. It seemed like a happily-ever-after ending until someone called the Underminer declared "war on peace and happiness."
Nearly a decade and a half later, fans will learn the fate of the Underminer when "Incredibles 2" opens in U.S. theaters on June 15. When "The Incredibles" first burst onto the big screen, Mr. Incredible's super strength and Elastigirl's stretchy flexibility wowed audiences around the globe—the film grossed more than $633 million worldwide, earning an Oscar® for best animated film. But according to writer/director Brad Bird, it wasn't the characters' powers—or the villains—that fueled the film's success. "I realized that the crime-fighting aspect of the story didn't interest me nearly as much as the whole family dynamic," he says. "I think that people see themselves in these characters and that's why they fell for them the way they did. 'The Incredibles' and now 'Incredibles 2' are really stories about a family."
Since "The Incredibles" debuted in 2004, the comic-book hero genre has skyrocketed within the film and television industry with major franchises exploding and new heroes emerging every few months. "The landscape has certainly changed since our last movie," says Bird. "But the idea of our hero worrying about getting a job and paying the rent is still compelling. The challenge of juggling everything life throws at you—even if you have super powers—is still relatable."
In "Incredibles 2," Helen is called on to lead a campaign to rebuild the supers' reputation, while Bob navigates the day-to-day heroics of "normal" life at home with Violet, Dash and baby Jack-Jack—whose super powers are about to be discovered by his family. Bird knew for a long time that Helen would step into the spotlight in "Incredibles 2." "I wanted this to be Helen's adventure," he says. "And I was intrigued by how Bob would handle that, along with the responsibilities at home."
"Bob isn't a bad dad," says producer Nicole Paradis Grindle. "He's a little over-confident at first. He thinks, 'I'm Mr. Incredible, I've got this.' But I think any parent can relate to the idea that kids can wear you down. Add to that a toddler—they want what they want and they don't like hearing 'no.' Jack-Jack is no different, except when he gets mad, he bursts into flames."
The film introduces a new villain with a brilliant and dangerous plot that threatens everything. "This villain is different," says producer John Walker. "Helen has her work cut out for her to stop a villain who can manipulate people from a distance. And if Helen fails, her mission to bring back supers fails. A lot is at stake."
According to Bird, the story strives to strike a balance between the adventure and the more ordinary aspects of family life. "It's a dance between the mundane and the fantastic," he says. "That's what makes the idea work.
"Helen might take a call in the middle of battling the bad guys to help her kid find his shoes," continues Bird. "Or Violet might use her power of invisibility when she is feeling totally humiliated. Audiences see that and think, 'Yeah, I'd do that, too.'"
Holly Hunter and Craig T. Nelson return as the voices of Helen and Bob Parr, who still struggle to juggle their duties as parents and supers. Sarah Vowell once again provides the voice of the teen-queen of sarcasm Violet, while Huck Milner joins the cast as the voice of 10-year-old Dash, and Samuel L. Jackson reprises his role as the voice of Lucius Best – aka Frozone. "Incredibles 2" also features the voices of Brad Bird as fashion visionary Edna "E" Mode, Bob Odenkirk as savvy business man and super fan Winston Deavor, Catherine Keener as tech pro Evelyn Deavor, Jonathan Banks as Rick Dicker, Sophia Bush as "wannabe" hero Voyd, and Isabella Rossellini as an influential ambassador and advocate for supers.
Written and directed by Bird ("Iron Giant," "The Incredibles," "Ratatouille") and produced by Walker ("The Incredibles," "Tomorrowland") and Grindle ("Sanjay's Super Team" short, "Toy Story 3" associate producer), "Incredibles 2" is executive produced by John Lasseter. "The Incredibles" was the film that introduced Oscar®-winning composer Michael Giacchino ("Up," "Tomorrowland") to movie-goers, and he returns to the Incredibles universe to create the score for "Incredibles 2."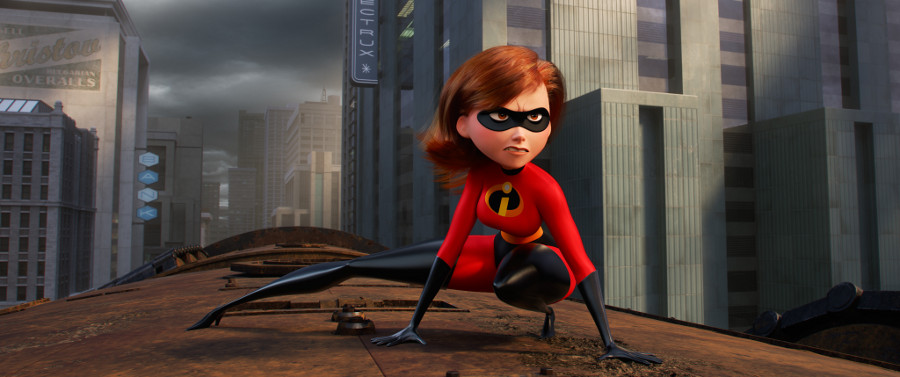 BEHIND THE MASK
Who's Who in "Incredibles 2"
Writer/Director Brad Bird looked to his own life when he created the original characters of "The Incredibles." "Everyone's powers are inspired by their role in the family and where they are in their lives at that time," says Bird. "We played with traditional archetypes—the strong father figure and the multitasking mother—but in the end, we found that most of us can relate to all of the characters in some way. We've all been that impatient 10-year-old or the insecure teenager. We've all felt like we're shouldering an impossible load between home and work or school, and we've all felt like we're being pulled in too many directions."
The idea that the movie is a family film extends beyond the audience it attracts. "We could say that Helen is driving this story or Bob drove 'The Incredibles,'" says supervising animator Tony Fucile, who helped design the original characters. "But I think that the whole family—the Incredibles as a unit—is the protagonist in this story."
"The Incredibles" introduced Pixar's first wholly human cast of characters. But according to Bird, who established the overall style of the characters with Fucile, Teddy Newton and Lou Romano, they didn't want their humans to look too human. "We put a lot of energy into simplifying the characters and making them graphic," says Bird. "The farther you get from the center of a character's face, the less detail there is."
Though Bird was happy with the end result—the technology available at the time did present some limitations. Character art director Matt Nolte says that 14 years of advances have made the looks easier to achieve. "We went back to the original art and used the technology available to us now to create the looks that were always intended back then."
"Incredibles 2" welcomes back to the big screen the family of supers that charmed audiences in 2004, as well as old favorites like Lucius Best (aka Frozone) and Edna "E" Mode. The movie also introduces new characters to its super mix—from billionaire do-gooders to wannabe heroes—creating a dynamic cast of characters brought to life by all-star voice talent.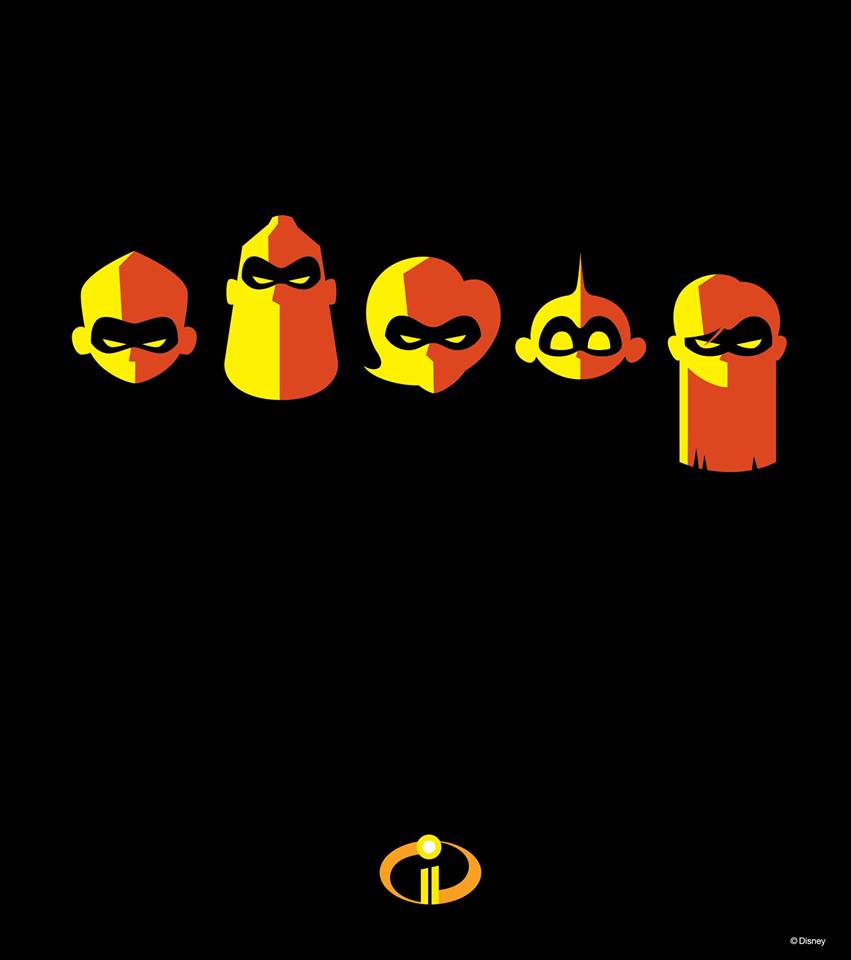 HELEN PARR, known in the super world as Elastigirl, hung up her supersuit to raise the family with husband Bob, leaving their crime-fighting days behind them. But when she's tapped to lead a campaign to bring the supers back into the spotlight, she finds she can still bend, stretch and twist herself into any shape needed to solve the trickiest of mysteries. In short, she's still got it. That's good news, too, because a new villain is emerging—unlike any they've ever seen before.
"We treat being a hero as a vocation," says writer/director Brad Bird. "The government shuts down the program that protects supers and provides them with housing and jobs. So Helen and Bob are faced with a real-life dilemma. 'What's next? How will we pay the bills and provide for our family?' They're just like the rest of us."
Fortunately, opportunity knocks. Siblings Winston and Evelyn Deavor are huge fans of the supers and are starting a campaign to improve the public image of supers and ultimately bring them back. Says producer John Walker, "Evelyn does a cost benefit analysis and finds that Helen tends to solve crimes with far less damage than Bob—so they choose Helen for the job."
Adds producer Nicole Paradis Grindle, "Helen has spent the last several years shouldering the household responsibilities while Bob worked office jobs. But she was really good at being a hero—even if she's forgotten that a little over the years. So she's pretty excited to be back out there making a difference."
Holly Hunter returns as the voice of Helen.
BOB PARR cherishes his days as Mr. Incredible—a popular super with mega-strength and the power to singlehandedly take out the bad guys. Ever since supers were outlawed, Bob's been mostly lying low, raising the family alongside his wife Helen. But when she's called on to stretch her super skills and hopefully change the public perception of supers for the better, Bob must manage the household on his own, which calls for a completely different set of super powers.
The idea that Helen is chosen to lead the campaign to bring back supers stings Bob at first. "Bob loves being the hero," says story supervisor Ted Mathot. "But he's a bull-in-a-china-shop kind of crime fighter. So while Helen is the better choice in terms of improving the supers' reputation, Bob is surprised and maybe a little disappointed he didn't get chosen. But he wholeheartedly supports Helen."
Always a champion of his family, Bob isn't afraid of taking on the duties at home either—but he's hit with a few surprises along the way. "Bob is perfectly capable of taking care of Violet, Dash and Jack-Jack on his own," says Bird. "But he has to fail a lot before he can succeed—like we all do every single day as parents. Failure, however, isn't easy for this particular hero to accept."
Adding to the challenge of taking on the household responsibilities solo is the fact that Jack-Jack's super powers are emerging. "Bob is really excited to discover that Jack-Jack has powers," says Walker. "But with those powers comes a real challenge. Toddlers are hard enough without lasers shooting from their eyes."
Craig T. Nelson provides the voice of Bob.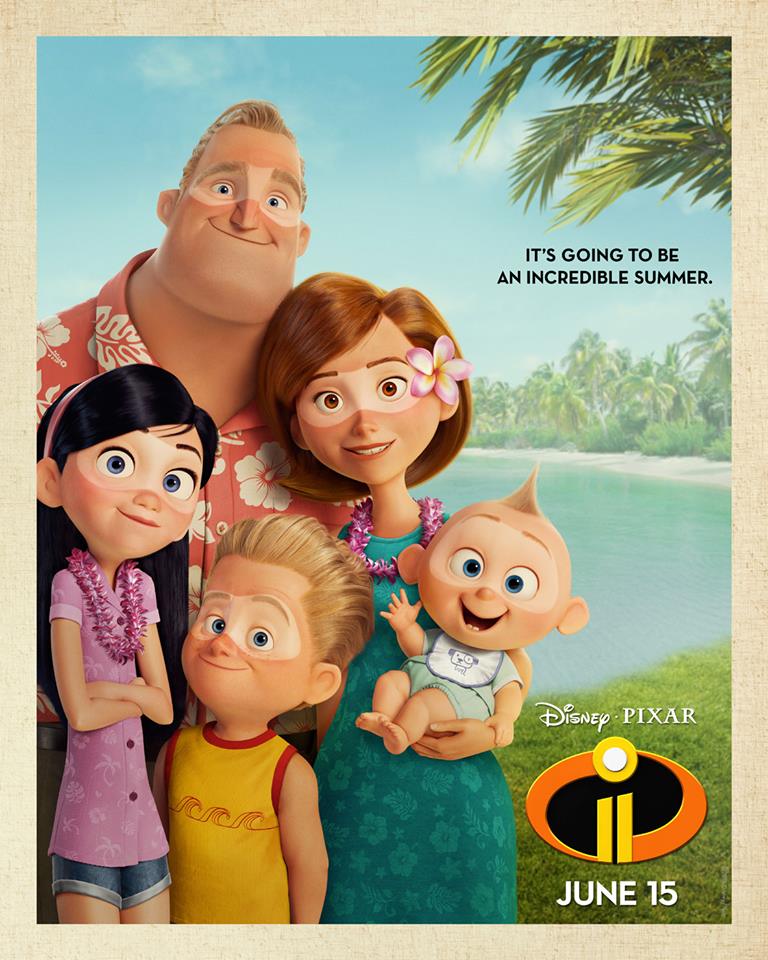 VIOLET PARR, the firstborn of the Parr clan, is an introverted and intelligent 14-year-old teen that doesn't quite fit in with the normal crowd. Socially awkward, outspoken and sarcastic, Violet plays her teenager role to perfection—all while secretly mastering her super powers of invisibility and creating force fields. A super at heart, Violet can't help her urge to fight crime alongside her family.
"Violet turned a corner at the end of the first movie," says producer Nicole Paradis Grindle. "Thanks in part to her role in fighting crime with her family, she was beginning to believe in herself. She was wearing her hair off her face and was confident enough to ask her longtime crush, Tony Rydinger, to go to the movies."
American-history author Sarah Vowell lends her voice to Violet.
DASHIELL PARR is a 10-year-old boy—restless, relentless, curious—with the remarkable power of super speed. Dash sports a hearty sense of adventure and a boundless supply of energy. He'd love nothing more than to show off his special skills and fight a few bad guys along the way—and doesn't understand why he has to keep his powers a secret.
Says producer John Walker, "Dash got a taste of life as a crime fighter in the first film. Returning to regular life doesn't really interest him—he loved fighting crime with his family and, even better, showing off just how fast he can be."
Since Spencer Fox, the 22-year-old original voice of Dash, no longer sounds like a 10-year-old, Huckleberry "Huck" Milner was brought in to voice the middle Parr.
JACK-JACK PARR, the baby of the family, likes to sit back with a bottle and a good story. Well-versed in gibberish with a penchant for throwing food, Jack-Jack seems like a typical toddler, but he just might turn out to be the most powerful Parr in the household.
"The family has no idea he has powers," says Walker. "At the end of the first film the audience gets the first glimpse of what Jack-Jack can do—like bursting into flames and turning into a demon baby—but the Parrs didn't see that all happening."
He's still 100 percent toddler, too, with a host of needs, wants and ever-changing emotions that keep even the best parent guessing. "Anyone who's taken care of a regular baby day in and day out knows that it can be exhausting," says writer/director Brad Bird. "Toddlers have curiousity and mobility—but zero judgment. And Jack-Jack isn't just trying out one power—he has a multitude of powers going on."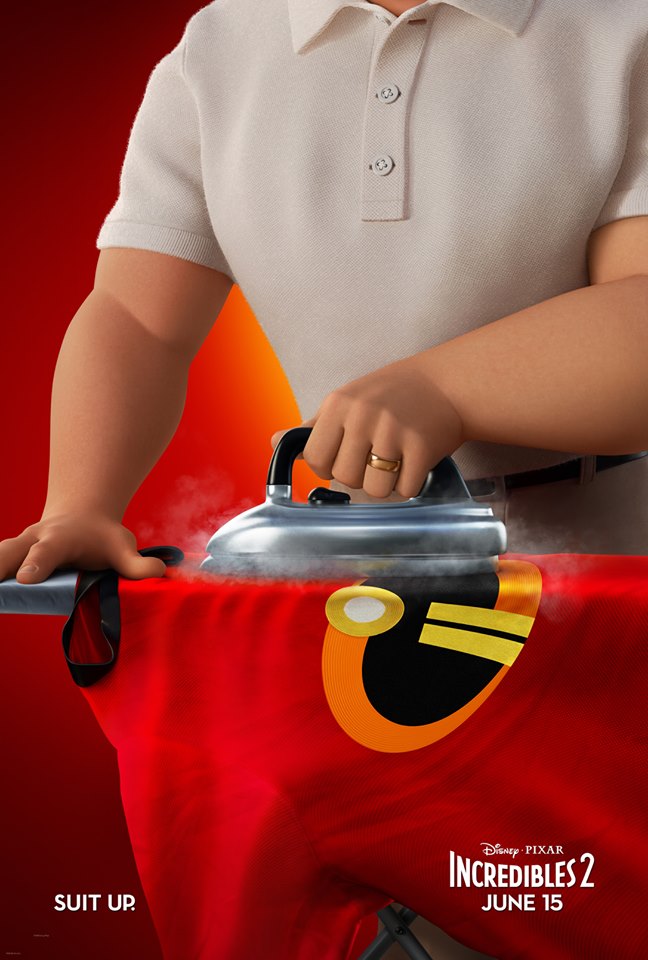 LUCIUS BEST is not only Bob's best friend, he's a fellow-former super who's so chill, he can make ice with the point of a finger. But even when he's not fighting crime as Frozone, Lucius is all about style. He has a quick wit and a cool, can-do attitude—and he wouldn't think twice about breaking out his supersuit if it could help bring supers out of hiding.
"Lucius is the first super to get approached about the new campaign," says story supervisor Ted Mathot. "He quickly lets Bob and Helen in on the plan, which he thinks sounds great. He's adjusted pretty well to civilian life, but—like Bob—he'd jump at any opportunity to be a super again."
Samuel L. Jackson returns as the voice of Lucius in "Incredibles 2."
EDNA "E" MODE possesses impeccable design sense, a keen understanding of cutting-edge technology and an unmatched skillset. A creative visionary, she longs for the return of supers so she can once again create functional yet cutting-edge supersuits.
"E takes over every room she enters," says Bird, who lends his voice to the fan-favorite. "No matter how big and strong the people around her are—and she's often surrounded by supers—her personality just dominates. I think we all summon our inner E during our most confident moments."
WINSTON DEAVOR and EVELYN DEAVOR lead a world-class telecommunications company. "Winston and Evelyn's parents were big supporters of the supers," says Brad Bird. "So when they inherited the company, they continued this support and have decided to take it to the next level, kicking off a campaign to help the supers' cause."
Adds producer John Walker, "Since the government just shut down the program that helps supers, the time is right for the Deavors to step in."
Ultra-wealthy, savvy and suave, Winston goes big in everything he does—including his plan to bring back the supers—all he needs is a hero (or three) to help him change public perception and eventually make them legal again.
His brilliant but laid-back sister and business partner Evelyn knows her way around tech—she's never met a problem she can't solve. When Helen is recruited to help the Deavors bring back supers, she and Evelyn become fast friends—exchanging ideas, creating strategies and sharing a lot of laughs along the way. "They form a sisterhood," says producer Nicole Paradis Grindle. "They find they have a lot in common—they're both strong and smart."
Bob Odenkirk was called on to voice Winston, while Catherine Keener provides the voice of Evelyn.
RICK DICKER heads up the official super relocation program, helping the Parr family keep their super identities secret—which is no easy feat with this family. But Rick takes his job very seriously—at least until his division is shuttered, leaving the Parrs all on their own.
"Rick Dicker is inspired by the G-Men from classic film," says Grindle. "He's a 'government man'—one of the feds. But this time, we see a softer, Hawaiian-shirt-wearing side of him."
Jonathan Banks was cast to provide the voice of Rick Dicker.
THE UNDERMINER is a greedy villain who hopes to tunnel through the city in an effort to steal everyone's money from under their noses. Considering the destructive device he's employed to pull off his mission—it'll take a hero (or five) to stop him.
Repeat Pixar contributor John Ratzenberger lends his voice to the Underminer.
The Supers find an advocate in a dignified foreign AMBASSADOR who is committed to the support and legalization of supers. Filmmakers asked Isabella Rossellini to voice the charismatic and distinguished character.
TONY RYDINGER is a regular guy who happens to be Violet's classmate and major crush. But just when it looks like they might have a future together—or at least a first date—Tony discovers Violet's super secret. Michael Bird returns to voice Rydinger.
"WANNABE" SUPERS are a group of second-rate supers who aspire to join the ranks of the Incredibles, Frozone and other popular heroes. They team up with the Deavors to help bring supers back.
VOYD is a young, overeager mega-fan of Elastigirl. Her super power is the ability to divert and manipulate objects around her by creating voids that allow the objects to appear and disappear. Sophia Bush lends her voice to Voyd.
BRICK is super tough with mega muscles and a fearless spirit that showcases her strong name.
REFLUX is a senior who has the unsettling super power of heaving hot lava, which helps him break into some of the most secure locales.
It's mind over matter for KRUSHAUER who has the power of telekinesis. This guy can crush a car without even laying a hand on it.
SCREECH sports big owl-like eyes and a head that rotates 360 degrees. He can fly, thanks to a pair of wings he made to complete his look, but his real power is a high-pitched screech that can break glass.
HE-LECTRIX can shoot lightning bolts from his fingertips. He's high voltage, so it's best to steer clear.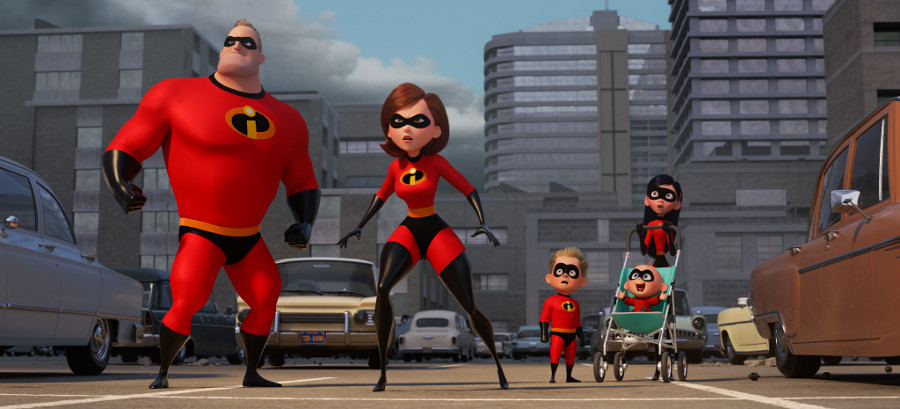 BACK IN TIME
Filmmakers Return to the Iconic Mid-Century Look of the Original
In 2004, fans not only fell for the characters in "The Incredibles," they also soaked up the mid-century world of the film. Since "Incredibles 2" picks up where the first film left off, the look is back—and thanks to advances in technology, it's even better.
According to writer/director Brad Bird, the nostalgic look is remiscent of a movie genre that sparked his imagination back when the first film was in development. But the genre had nothing to do with comic-book heroes. "I was inspired by spy series and spy movies," says Bird. "James Bond, 'Mission: Impossible,' 'The Man from U.N.C.L.E.,' 'Our Man Flint,' as well as a prime-time adventure cartoon called 'Jonny Quest.' There were a bunch of them in the sixties that had that cool, elegant flavor that we wanted to capture."
From the architecture to the cars on the streets to the characters themselves, the original film invoked a fifties vibe—with a contemporary twist and a nod to the future. In short—it was a style all its own. Says production designer Ralph Eggleston, "We aren't trying to capture the fifties, but people's memory of the era. It's the retro future that never became."
The team gravitated toward the clean lines celebrated in mid-century architecture—garnering inspiration from a research trip to Palm Springs. According to Eggleston, it's all about simplicity. "Brad Bird's writing of characters and his storytelling skills are such that it allowed us to really caricature the world," he says. "It's not about reality. It's about believability. And the believability in 'The Incredibles' was less the look than the storytelling. That's what was so real. The characters just felt real—even though Bob's ankles are about two inches in diameter and he can't fit both shoulders through that doorway at the same time. It's heightened reality."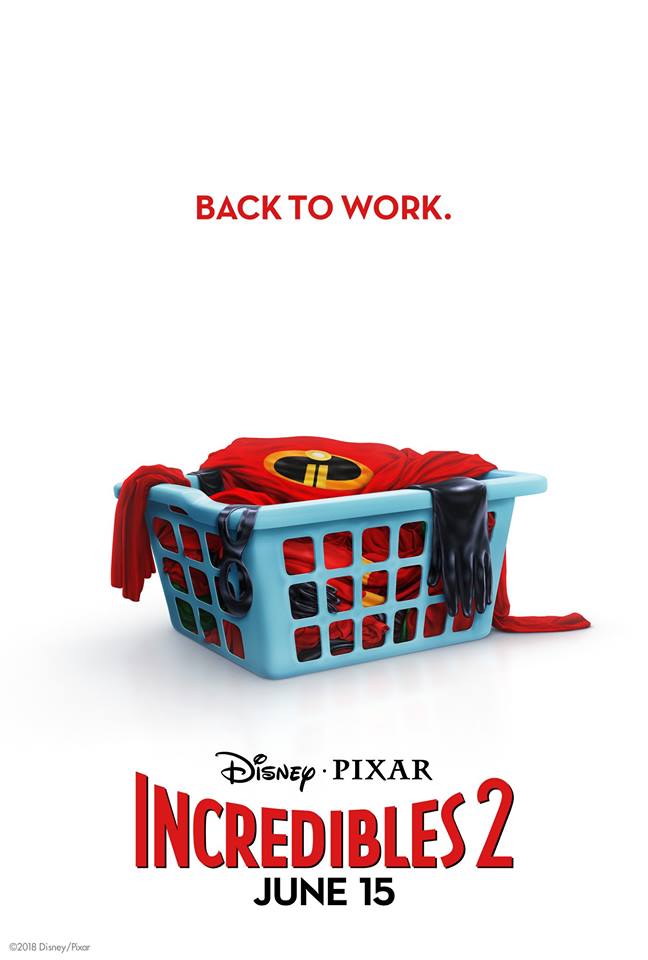 NEW HOME
Since the Parrs' home was destroyed at the end of "The Incredibles," filmmakers knew they'd need new digs for "Incredibles 2." Eggleston's team originally designed a 2,300 square foot house, but the story later called for a much larger state-of-the-art home that the Deavors provide to the Parrs. "The new house is a cantilevered house built on a precipice outside of the city," says Eggleston. "Inspired by a rocket with influence from a lot of different architects, we wanted a heavily caricatured look."
According to Eggleston, at about 38,000 square feet of virtual space, the house features multiple rooms and unusual architectural features. "We want the audience to be in awe, but still believe this is a real place," says Eggleston. "So we had to create a layout that would work with what was still an emerging story, which is challenging but really important to establish that believability."
According to Anthony Christov, art director for environments, the high tech home is a reflection of the Deavors' wealth, embracing the futuristic aspects of mid-century modern design. "The whole house is animated," he says. "It isn't a symmetrical design and is completely unpredictable."
Filmmakers played with a fantastic reality with over-the-top gadgets, water features and a floor that moves like a sliding puzzle. "There's a deliberate contrast between this high-tech house and the suburban Parr family that leads to a lot of humor," says Christov. "The family isn't very comfortable there, though it takes them a while to realize that."
HOMETOWN
Municiberg, which is the Parrs' hometown, is anytown U.S.A., says Eggleston. It feels familiar, yet has no identifying landmarks that place it anywhere specific. "Municiberg has grown since the first film," he says, "at least in terms of background cars and characters and the costumes those characters are wearing. Our approach to these things has evolved over the years, so we're able to do so much more."
According to Eggleston, even though "Incredibles 2" takes place at the same time as the original, the team expanded the look to embrace styles introduced in the early 1960s. "The original film embraced the mid-fifties," he says, "but we wanted to incorporate elements of the late fifties, early sixties. It's not specific, but it feels right."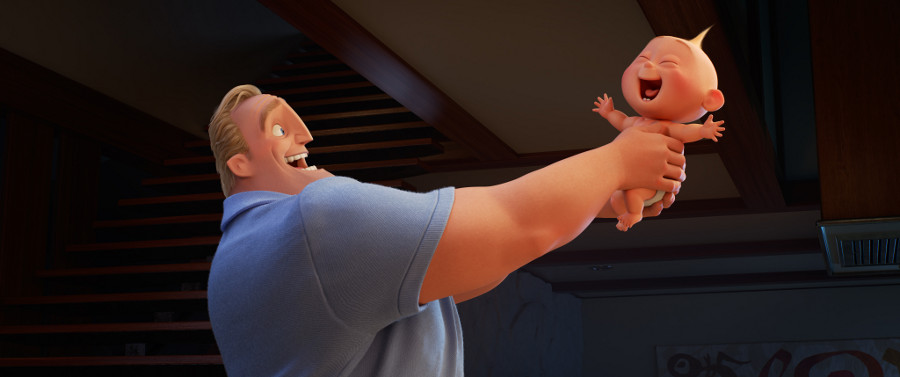 POWERING UP
Baby Jack-Jack Calls for Big Effects
While the Parrs haven't yet discovered Jack-Jack's super potential, the audience is privy to several of the toddler's powers—some revealed high in the sky at the end of "The Incredibles," some shared in the 2005 short "Jack-Jack Attack" in which the tot inadvertently terrorizes his babysitter, and others were recently unveiled in a trailer for "Incredibles 2." Even more will be discovered in theaters this summer.
Among Jack-Jack's powers, so far:
Bursting into flames/Pyrokinesis
Invisibility
Laser vision
Levitation and the ability to hang out on the ceiling and walls
Multiplication – splitting into multiple Jack-Jacks
Phasing – moving through closed doors
Projecting bolts of electricity
Telekinesis
Teleportation
Transforming into heavy metal or goo
Turning into a demon baby
According to effects supervisor Bill Watral, many of Jack-Jack's powers are effects driven. But achieving the actual effects wasn't the toughest task the team had to address. "One of our biggest challenges with Jack-Jack was maintaining the look of the baby—whether he's turning to goo or on fire," says Watral. "Nobody wants to see a burning baby, for instance, so we spent a lot of time making sure he was always appealing."
Technological advances over the years allowed Watral and his team to enhance the character's look within effects like flames. "Reading Jack-Jack's face was really important," he says. "We created a shading treatment so that his facial expressions were clear: 'I'm on fire but that's OK! This is fun!' We never want anyone to forget that this is a baby with powers. The effect should never outshine the humor, which is a lot harder to do than a big explosion."