[[wysiwyg_imageupload:17697:]]
New Avengers assemble. That's according to Marvel Studios president and producer Kevin Feige who recently confirmed an earlier mention of a new team of Avengers being formed.
Kevin Feige tells Buzz Feed, that similar to the Marvel Comics, the movies follow a familiar route in that they go off on their own and then team up for a big event, which leads to changes.
"The Avengers films, ideally, in the grand plan are always big, giant linchpins. It's like as it was in publishing, when each of the characters would go on their own adventures and then occasionally team up for a big, 12-issue mega-event. Then they would go back into their own comics, and be changed from whatever that event was. I envision the same thing occurring after this movie, because the [Avengers] roster is altered by the finale of this film."
The previous rumor was mention that Captain America would lead the new team, which may consist of the new Avengers characters being introduced in The Avengers 2 with Scarlet Witch, Quicksilver and Vision. It's highly speculated The Avengers 2 may introduce Black Panther, and just today saw news of Benedict Cumberbatch being cast as Doctor Strange, with his alter ego - Stephen Strange - having recently been mentioned in Captain America 2 as well.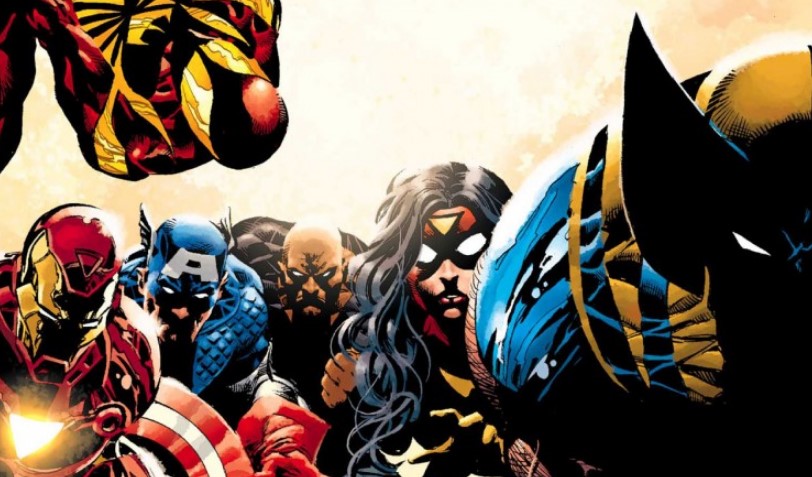 New Avengers
We can speculate that Iron Man might not be a part of this new Avengers team as it's been said Robert Downey Jr. is co-starring in Captain America 3 that sees an adaptation of the hero vs hero Civil War storyline from the comics. Perhaps Stark will have his own band of Assemblers to take on Cap's in The Avengers 4.
What's unknown is what will take place in The Avengers 3. It's long been thought the Mad Titan Thanos will be the villain, but Thanos did take a backseat in the Guardians of the Galaxy movie. Has Marvel changed their plans? 
Synopsis:
When Tony Stark tries to jumpstart a dormant peacekeeping program, things go awry and Earth's Mightiest Heroes, including Iron Man, Captain America, Thor, The Incredible Hulk, Black Widow and Hawkeye, are put to the ultimate test as the fate of the planet hangs in the balance. As the villainous Ultron emerges, it is up to The Avengers to stop him from enacting his terrible plans, and soon uneasy alliances and unexpected action pave the way for an epic and unique global adventure.
"The Avengers: Age Of Ultron" hits May 1, 2015 directed by Joss Whedon starring Robert Downey Jr., Chris Evans, Chris Hemsworth, Scarlett Johansson, Mark Ruffalo, Jeremy Renner, Samuel L. Jackson, Elizabeth Olsen as Scarlet Witch, Aaron Taylor-Johnson as Quicksilver, Paul Bettany as Vision, with James Spader as Ultron.
Tags: