James Wan has cast Game of Thrones actor Pilou Asbæk in Aquaman 2, set to star opposite Jason Momoa, in an unknown role, but it seems likely to be a villain.
The actor played Euron Greyjoy in the HBO series, and some fans think Pilou Asbæk could be playing the Dead King in Aquaman 2 who appeared in Justice League during a flashback scene and in the first Aquaman movie, played by different actors.
In the comics, the Dead King is the immortal first king of Atlantis who is back for revenge against Aquaman's bloodline. The character's powers include immortality, invulnerability, vast magical powers and knowledge, ice control, superhuman strength and durability, vast experience as a leader and knowledge of Atlantis, and the Dead King wields a scepter that can destroy continents. The character's name is Atlan who was responsible for the sinking of Atlantis after his brother, Orin the First, slew his family. Vulko resurrected Atlan where Atlan again attempted to destroy Atlantis but was thwarted by Aquaman.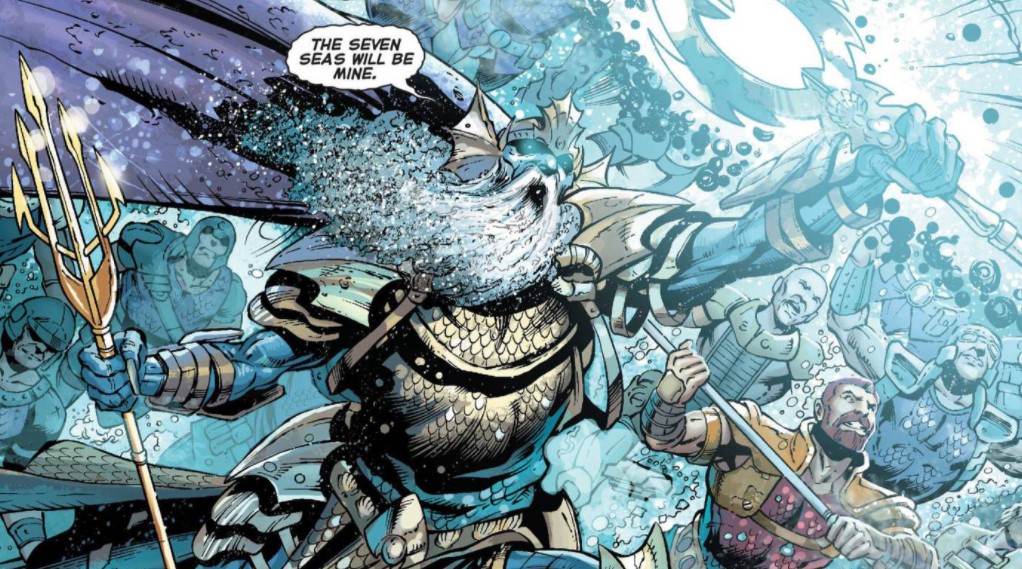 Pilou Asbæk as the Dead King in Aquaman 2?
So possibly Pilou Asbæk could be playing the resurrected Dead King in Aquaman 2.
Aquaman 2 has a Dec. 16, 2022 release date also starring Amber Heard who returns as Mera, with IMDb listing Patrick Wilson back as Orm the Ocean Master, Yahya Abdul-Mateen II as Black Manta, and Temuera Morrison as Tom Curry.
Wan is returning to direct and produce alongside Peter Safran. David Leslie Johnson-McGoldrick is penning the script.
(via Deadline)