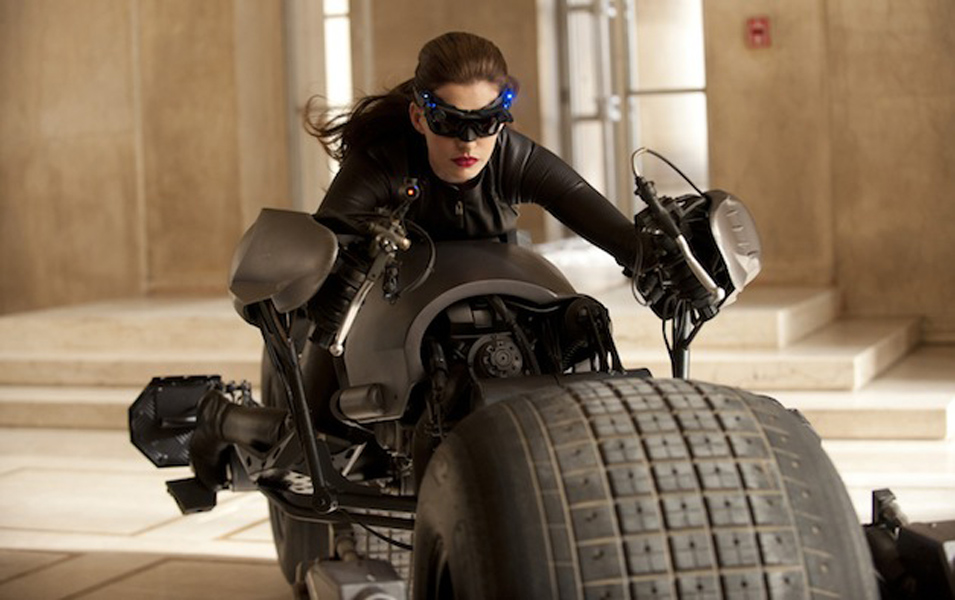 Brendon Connelly of Bleeding Cool was present when The Dark Knight Rises cinematographer, Wally Pfister, answered a few questions on Anne Hathaway and her role in the movie when he appeared on the Washington DC "Kevin and Josh Movie Show."
A press release didn't specificaly state that Hathaway was playing the part of Catwoman – just her real identity, Selina Kyle.
Kevin, from the show, asked Pfister, "So, Wally you shot Anne's screen test for Catwoman?" Pfister replied 'in the affirmative,' and stated, "She looks phenomenal in the wardrobe."
BC's Connelly realized that "Catwoman" and "Selina Kyle" are basically interchangeable, but wanted to clear the air. Pfister told him, "Brendon, I'd get fired and I wouldn't even get to shoot the picture… I can't really say, but I definitely want to be around next year…"
Pfister's statement of "She looks phenomenal in the wardrobe" could really be taken either way – as certainly Hathaway would look "phenomenal" in any wardrobe; however, as BC Notes, looks like we'll be seeing Catwoman.
Regarding the rumor about Robin Williams playing Hugo Strange, Pfister said he hasn't heard anything.